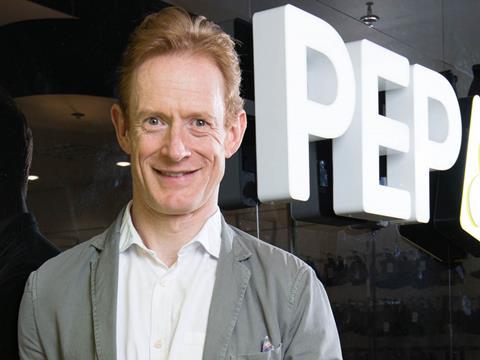 Top story
Poundland owner Pepco Group has announced its intention to launch in Austria, with the acquisition of up to 29 store leases in the country.
The Dealz and Poundland owner has announced the agreement between Pepco Poland and CCC Austria for the acquisition of up to 29 store leases in Austria.
The framework agreement provides the PEPCO brand with an immediate nationwide footprint of stores in proven locations which fit the PEPCO store model across Austria.
Completion is expected by the end of September 2021, allowing the stores to trade throughout the important fourth calendar quarter.
Austria would represent the 17th territory for the Group and the 15th for the Pepco brand, following recent openings and customer reception of Pepco in both Italy and Spain being the brand's initial western European markets.
The group said its entry into Austria is "a further indication of the group's pan-European ambitions and follows substantial customer and market research which provided confidence on the success of the proposition beyond its core markets of Central Europe where PEPCO has over 2,200 stores in 14 countries."
The overall Group, including the Poundland and Dealz brands, currently trades in 16 countries across Europe operating more than 3,200 stores in total.
Andy Bond, Pepco Group CEO, said: "Following PEPCO's successful launch in both Italy and Spain, the signing of this agreement is a further statement of our confidence in the compelling proposition that we believe PEPCO brings to customers across the entirety of Europe.
"We are confident that the combination of market leading prices, product quality and choice that PEPCO is famous for combined with the high quality stores we are acquiring will prove a winning combination to our new customers in Austria, as a key part of our ambitious plans to become Europe's pre-eminent discount variety retailer."
Morning update
Parsley Box, the recently listed ready meals producer focused on the over 60s, has hired two food development specialists in the field of food innovation and NPD to help the company expand its ranges.
Cassandra Suddes, who has worked with the company as a consultant since the start of the year, will take the role of head of product in August 2021.
Since 2017, Suddes has worked for her own consultancy advising food manufacturers and retailers on upcoming food trends. Her clients have included Co-op, 2 Sisters Group, Scot Beef, Greencore and RM Curtis. Prior to this she was innovation and NPD controller at Greencore and had various senior roles over seven years at Marks & Spencer.
Additionally, Serena Philipson has been appointed as NPD manager. The pair worked together at Tanfield Food Company and Marks & Spencer. At M&S, Philipson was responsible for the end-to-end management of new product development across various ranges including its Italian and American ranges as well as soups and desserts. She has also worked with En Route suppliers to develop new products and packaging to be served aboard British Airways and Emirates.
Kevin Dorren, CEO of Parsley Box said: "Following our IPO in March, this is one example of the types of strategic investments that we are making and goes to the core of our strategy of securing our position as market leader in the UK through customer acquisition, retention and continuous improvement. One clear benefit of being a listed company is attracting high-calibre talent such as Cassandra and Serena, one of the best product development teams in the industry.
"They are already developing an extensive range of new products to be launched over three phases later this year and we look forward to providing further detail in due course.
"Parsley Box has grown phenomenally in a relatively short period of time. We have the opportunity and strategy in place to realise our ambition of becoming a household name and take a significant share of the ready meal market."
On the markets this morning, the FTSE 100 has fallen back 0.3% to 7,160.7pts.
Fallers include Just Eat Takeaway.com, down 2.5% to 6,361p, Bakkavor, down 2.4% to 131p and THG, down 2% to 603p.
The day's risers include McBride, up 3% to 88.6p, WH Smith, up 2.4% to 1,771.5p and Morrisons, up 2.1% to 180.3p.
Yesterday in the City
The FTSE 100 was up for its fifth consecutive day, rising a further 0.2% to 7,184.9pts.
Risers included Wynnstay Group, up 2.7% to 475p, THG, up 2.3% to 615p, C&C Group, up 2.2% to 238p, Deliveroo, up 2.1% to 256.5p, Coca-Cola Europacific Partners, up 1.9% to €51.75 and Pets at Home, up 1.8% to 465.2p.
The day's fallers included SSP Group, down 3.1% to 315.5p, Hotel Chocolat, down 1.9% to 365p, Associated British Foods, down 1.8% to 2,324p, Greencore, down 1.2% to 127.5p and Finsbury Food Group, down 1.1% to 91.5p.