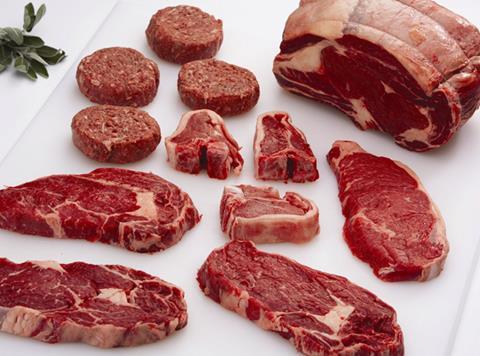 Top story
Mixed protein supplier Hilton Food Group has made "a strong start" to the year as momentum driven by pandemic tailwinds continued across its global markets.
The business, which saw revenues soard 53% to £2.8bn in 2020, continued to benefit from higher demand for its red meat and fish products in Europe as lockdowns dragged on in many countries.
In a trading update ahead of an annual general meeting later today, Hilton said turnover in the UK red meat business had grown strongly relative to last year, with seafood volumes also higher and a shift from counter sales to centrally packed products continuing.
However, the group, which is the main protein supplier for Tesco, warned it had also continued to incur Covid-related costs.
Hilton added that Scandinavian markets also grew turnover, while strong growth in Central Europe was driven by red meat and fresh food.
In Australia, which has been subject to some regional lockdowns, Hilton continued to see strong growth as it benefitted from its new facility in Queensland. The group also expected to start up a new meat and fish plant in New Zealand in the third quarter of 2021.
"The group's financial position remains strong, having put in place committed facilities to cover announced expansion plans," Hilton said in the trading update.
"Hilton continues to explore opportunities in which to invest and to grow the business both domestically and in overseas markets and we are also exploring a number of growth options with our existing customers."
Shares in the group are up 0.5% to 1,236p this morning.
Morning update
Wholesaler Kitwave Group has started trading on the junior market of the London Stock Exchange this morning following its £82m IPO.
The move, revealed earlier this month, valued the group at £105m.
The company plans to use proceeds from the flotation on AIM to reduce its debt and fund future growth.
CEO Paul Young said this morning: "We are delighted to announce Kitwave's successful admission to AIM. It represents an important milestone for the group and supports our strategy to capitalise on future growth opportunities within the highly fragmented UK grocery and foodservice wholesale market.
"With the considerable experience across our board and senior management team, we strongly believe that we are well placed to generate shareholder value.
"I would like to welcome our new investors and look forward to updating them as well as the wider market as we continue to execute our strategic plans for the business."
Shares nudged higher as markets opened this morning to 153p, up from the 150p IPO price.
The FTSE 100 made a positive start to the week to rise 0.3% to 7,036.45pts in the early going.
Early risers include Premier Foods, up 3% to 104.6p, WH Smith, up 2.1% to 1,724p, McBride, up 1.8% to 89.8p, McColl's Retail Group, up 1.5% to 38.1p, and Marks & Spencer, up 1.3% to 154.8p.
Bakkavor, Fevertree Drinks, AG Barr, SSP Group and Britvic are among the fallers, down 3.4% to 132.4p, 3.3% to 2,572p, 1.3% to 534p, 1.3% to 299.7p and 1.1% to 941p respectively.
This week in the City
It is looking fairly quiet on the markets this week as the UK heads toward a Bank Holiday weekend.
However, the big story for food and drink is the Marks & Spencer annual results on Wednesday, with expectations high of progress in a turnaround.
Tomorrow brings the latest monthly Kantar grocery sales figures and interims from food-to-go supplier Greencore.
Pets at Home releases its preliminary results on Thursday, and AG Barr and Reckitt Benckiser both hold AGMs on Friday.