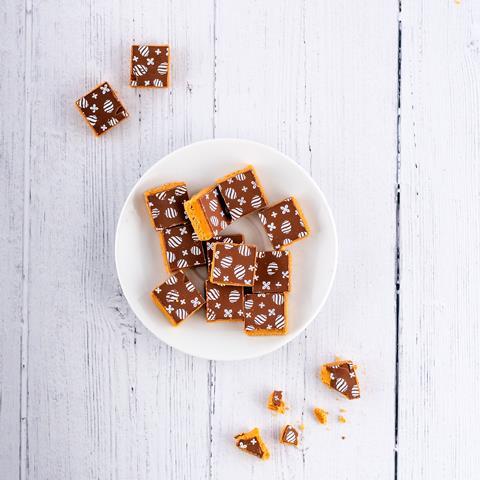 Top story
Finsbury Food Group has suffered further declines in sales and profits as the return of lockdown towards the end of 2020 halted the recovery of its foodservice business.
Revenues fell 4.1% to £152.9m in the six months to 26 December 2020, while EDITBA slid 9.8% to £13.1m and pre-tax profits slumped 16.1% to £7.4m.
CEO John Duffy called the performance "robust" and "resilient" as the bakery group continued to face challenges caused by the ongoing coronavirus pandemic, as well as going up against strong growth figures from the same period in 2019.
Finsbury – one of the largest speciality bakery groups in the UK, supplying supermarkets and foodservice with cakes, bread and morning goods – this morning reported a progressive improvement since the initial national lockdown hit in March last year. Retail sales were up 1.7% and foodservice down 27.4% in the half, compared with drops of 8.8% and 61% respectively in the three months following the first lockdown.
"The first half was a period in which Finsbury again demonstrated its resilience and ability to manage and adapt to the effects of the pandemic," Duffy said.
"Through careful management of resources, anticipating and responding quickly and effectively to changes in consumer demand, and maximising the benefits of operational initiatives both new and historical, we were able to deliver a robust performance.
"Retail performed very well and was up versus a strong corresponding six-month period in 2019, and while the trajectory of an overall recovery continues to be tempered by the adverse impact of tighter government restrictions on foodservice, we are confident the division will bounce back when trading conditions normalise, particularly when the public sector reopens."
He added the group was focused on delivering organic growth in the second half and would capitalise on growing trends such as artisan sourdough and free-from.
Finsbury's UK bakery division saw revenues fall 4.7% in the first half to £134.6m as a result of the weak trading in foodservice, while the overseas business managed a 0.5% increase in sales to £18.3m.
Duffy added: "The current operating environment continues to be characterised by near-term uncertainty and a challenging economic backdrop that is likely to remain for some time, but a combination of progress in the roll-out of the vaccine and the avoidance of a 'no deal' Brexit provides comfort around the group's medium-term prospects.
"Longer-term, our growth ambitions remain unchanged, and with the progress that is being made behind the scenes to make Finsbury a more efficient and joined-up business, focused on driving synergies and scale benefits across the group and its supply chain, we are confident we are building the right platform to achieve them."
Shares in the group nudged up 0.3% to 74.3p as the London Stock Market opened this morning.
Morning update
It's a quiet start to the week, with no other market updates for the grocery and fmcg industry.
The FTSE 100 made a jittery start this morning – falling 0.7% to 6,579.42pts – as investors nervously awaited Prime Minister Boris Johnson's "roadmap" out of coronavirus restrictions. The strong pound also continued to weigh on London's blue-chip index as a result of its reliance on overseas earnings.
Earlier fallers across the food industry included Ocado, McColl's Retail Group, Marks & Spencer and Coca-Cola HBC, down 5.7% to 2,412p, 2.6% to 24.4p, 2.2% to 135.1p and 2% to 2,279.1p respectively.
Cider maker C&C Group rose 1.7% to 240p, while Bakkavor was also among the early climbers, up 1.2% to 88.5p, along with Hilton Food Group, up 0.8% to 1,060p, and Greencore, up 0.5% to 137.7p.
This week in the City
The UK's latest unemployment figures are released tomorrow, while on the markets, household products group McBride reports interims.
Reckitt Beckiser will reveal if the demand for cleaning products has continued to lift revenues as it reveals its first-half figures on Wednesday. The BRC-Nielsen shop price index is also out the same day.
A trading statement from Primark owner Associated British Foods is scheduled for Thursday, while in Europe AB InBev reports its latest quarterly numbers