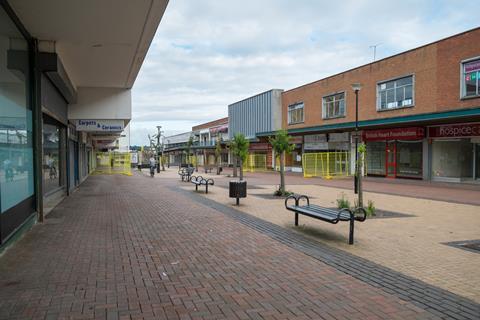 Top story
More than 8,700 stores disappeared from Great Britain's high streets and retail locations in the first six months of 2021 as the level of vacancies reached an all time high.
New research from PwC and the Local Data Company (LDC) shows 8,739 closured in the first half with 3,488 shop openings, creating a net decline of 5,251.
The figure represents a slight improvement year-on-year, with the number of closures falling faster than the number of openings. As a result, the overall net closure rate is 750 lower than it was at the same point last year, despite some high profile administrations of high street fashion and department stores in early 2021.
The research suggests that government support, in particular extended furlough and business rates relief until June 2021, have enabled operators to stay in business. Whilst a rent moratorium has prevented landlords from evicting operators due to non-payment of rent or arrears.
"These measures have allowed stores to continue trading even where sites have been particularly hard hit by successive lockdowns," the report said.
Despite the slowdown in net closures the flight from cities continues to contribute to the decline in multiple stores, with city centres now faring worse than commuter towns and villages (-4.3% vs -3.0% and -2.3%).
Retail parks have seen a smaller number of net closures (634), compared to high streets (3,643) and shopping centres (1,464).
Lucy Stainton, head of retail and strategic partnerships at The Local Data Company said: "As we move through the second half of 2021, we can now start to truly assess whether the market is entering into a 'recovery phase' following wave after wave of restrictions to retail and hospitality trade, designed to suppress the spread of the coronavirus.
"Despite LDC's latest research showing that total vacancy across GB had reached an all-time high of 14.5% at the end of H1 2021, there are promising signs that the speed of the decline we were tracking across the worst of the pandemic is slowing. Our latest research on behalf of PwC points to a gentler net decline and pockets of resilience in key sectors such as fast food take away and convenience stores. Beyond this, we have witnessed the independent retail market returning to modest growth as consumers were motivated to support local businesses.
"That being said, the compound impact of multiple lockdowns can't be ignored and whilst a slowdown in store closures is certainly welcome and a positive sign, the volume of empty units across GB is at a record high with no sign that the demand will ever be there to meet the supply."
The data for H1 2021 indicates that openings were at the lowest they have been for 6 years.
"I fervently believe that there is still appetite for retail and leisure provision away from online, especially for occupiers that innovate in order to retain consumer interest long-term. However, the key to protecting our retail destinations will be for landlords, councils and place makers to proactively consider surplus space and how they can redevelop property for other uses outside of retail."
Lisa Hooker, consumer markets lead at PwC, added: "After an acceleration in store closures last year coupled with last minute Christmas tier restrictions and lockdowns extending into 2021, we might have expected a higher number of store closures this year. Government support has proved to be the lifeline for many to weather the storm and survive the pandemic. The fate of many operators has also been helped by resilience in consumer spending, including investment in the home through lockdown and using enforced lockdowns savings for 'revenge spending' when possible.
"However, operators are far from out of the woods and the next six months will be a make or break for many chains, particularly with the reinstatement of full business rates for all but the smallest operators, the winding-down of furlough support and agreement yet to be reached between many operators and landlords on rent arrears. There is also continued uncertainty for hospitality businesses who will be apprehensive of further restrictions on operating and the possible requirement for vaccine passports later in the year.
"But the good news is that there are some green shoots of optimism. Consumers still want a physical shopping experience and a number of chain stores and restaurants are opening. There is opportunity for operators who can be nimble, taking advantage of the current situation to either open new stores or to move stores to better locations."
Morning update
Trading has begun on the £33m of new shares issued by McColl's to fund the transformation of its store estate to Morrisons convenience formats.
The Company announced the capital raising on 12 August 2021 and sold a total of 165,006,829 new ordinary shares at 20p per share.
The shares begin trading this morning, with the company's issued share capital now standing at 280,311,229 shares.
Since announcing the fundraising, McColl's shares have dropped from 34.5p to 20.4p.
On the markets this morning, the FTSE 100 has started the week up 0.5% to 7,172.9pts.
Early risers include Bakkavor, up 2.9% to 117.5p, THG, up 1.4% to 663p and McColl's Retail Group, up 1.3% to 20p.
Fallers include Nichols, down 3.2% to 1,350p, Hotel Chocolat, down 1.1% to 371p and Stock Spirits, down 0.7% to 392.6p.
This week in the City
The week is highlighted by a trading update from takeover target Morrisons as the City newsflow begins to pick up following the summer holidays.
Morrisons, subject to a £7bn private equity bidding war, will issue its interim earnings on Thursday, with it expected to reveal that profits have been squeezed in the first half of its financial year.
Elsewhere, private label household goods manufacturer McBride will post its full year earnings tomorrow having already issued a hefty profits warning due to mounting costs. DS Smith also hosts its AGM tomorrow.
On Wednesday ready meals and chilled goods supplier Bakkavor will post its interim earnings.
Meanwhile, the monthly BRC-KPMG Retail Sales figures for August are tomorrow, while the Barclays Global Consumer Staples Conference kicks off in New York this week, with presentations from a number of large multinational fmcg players.