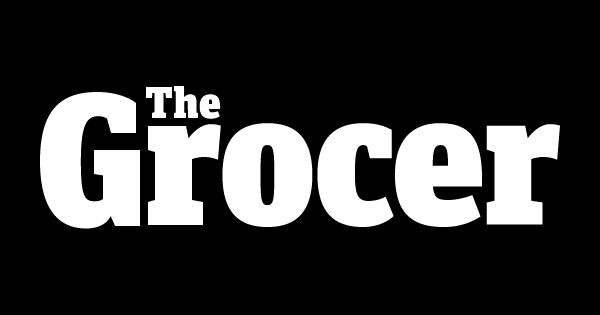 Top story
Reckitt Benckiser has agreed to sell its struggling baby formula business in China to a global investment firm for $2.2bn (£1.6bn).
The UK-headquartered Dettol to Durex owner expects to net $1.3bn (£920m) in cash from the deal after costs and will use the money to pay down debt.
Reckitt, which will keep an 8% shareholding in the infant formula and child nutrition (IFCN) business, is also set to book a net loss of £2.5bn as a result of the sale to Chinese investment firm Primavera Capital.
CEO Laxman Narasimhan said the sale marked another step in the group's strategy "to rejuvenate growth and create long-term value".
"As part of this journey, we are actively, and decisively, managing our portfolio," he added.
"After a thorough review of IFCN China, we have found an excellent home for the business under the ownership of Primavera."
Reckitt entered the baby formula business in 2017 thanks to a $16.6bn deal for Mead Johnson as part of a push by former boss Rakesh Kapoor to refocus on higher-margin consumer healthcare products.
However, a number of factors, including falling birth rates in China, have weighed on growth at the business.
Last year, Reckitt was forced to write down the value the baby milk business by £5bn, followed by another £985m impairment charge this year as a result of the Covid crisis.
"As a result of this transaction, our nutrition business going forward will have a better and more consistent growth and margin profile," Narasimhan said.
"We are market leaders in infant nutrition in North America, ASEAN and Latin America, and we have a strong vitamins, minerals and supplements portfolio which includes an exciting adult nutrition business. This, combined with our focus on execution, brand building and productivity, our investment in R&D and innovation, and our expertise in ecommerce, gives us a solid foundation from which to grow."
Following the sale to Primavera, Reckitt will continue to own the Mead Johnson and Enfa family of brands globally, with the investment firm taking a perpetual and exclusive license to make them on a royalty-free basis. Reckitt will continue operate the brands in the rest of the world.
The transaction includes the manufacturing plants in Nijmegen, the Netherlands and Guangzhou, China.
Narasimhan said Reckitt remained committed to China with its hygiene, health and vitamins, minerals and supplements (VMS) portfolios.
"We are excited about the opportunities to grow our brands and expand our business in the future. China is Durex's largest market and growing strongly and it is an important market for Dettol, Finish and our VMS brands with significant potential for future expansion.
"Our portfolio is increasingly well-positioned to benefit from attractive fundamentals which, combined with our increased focus on operational execution, gives us confidence that we are taking the right steps to meet our medium-term targets."
Primavera founder and chairman Dr. Fred Hu added: "We look forward to a strong collaboration with Reckitt, to continue to build on the heritage and strength of the Mead Johnson brand. We have considerable experience investing and growing and expanding global brands in China. We are excited to support the business in its next phase of growth, leveraging our resources and local leadership."
The transaction is subject to consultation with Reckitt's works council in the Netherlands. Subject to the Netherlands works council consultation and the satisfaction of customary closing conditions, completion is expected in the second half of 2021.
Shares in Reckitt nudged up 0.2% to 6,502p this morning.
Morning update
Tesco and French supermarket chain Carrefour have confirmed this morning they are not planning to extend their purchasing alliance beyond the three-year operational framework agreed in 2018.
The alliance will formally end on 31 December 2021.
Over the past three years, Tesco said the two companies have benefited from a number of joint buying opportunities across food and general merchandise categories, enabling access to new suppliers, new sources and new products.
"Moving forward, both companies have agreed that they will continue this work independently and focus on their own opportunities, building on the experience and the progress made during the alliance period," Tesco said in a short statement.
English sparkling wine producer Gusbourne has increased revenues by almost 30% despite the challenges of the pandemic thanks to a shift towards DTC and international business.
DTC sales represented 30% of net wine revenues in 2020 – up from 20% in the previous year – with international sales up from 19% to 33%. Online sales at the business grew by 400% in total.
Trade sales slumped from 61% of revenues to just 37% as the pandemic affected the hospitality industry.
Net revenues for the year increased 28% – a slight slow down on 2019's 31% – to £2.1m.
Losses widened in 2020 as marketing costs and wine stocks increased, with operating losses nudging up to £2.2m and pre-tax losses to £3.1m.
CEO Charlie Holland said the losses continued to be in line with expectations and the long-term growth strategy of the group.
Chairman Jim Ormonde added: "As we emerge from a third UK lockdown, the company is already seeing a return to more normalised trading conditions with DTC sales and future bookings for The Nest [the retail, tour and wine tasting operation at the Kent HQ] currently trading ahead of expectations."
Gusbourne experienced a slower than normal start to trading in the first three months of 2021 as a result of ongoing Covid-19 lockdown restrictions. However, continuing growth in DTC and international sales continued to mitigate this impact on overall sales.
"With the gradual reopening of hospitality, the group remains confident about future sales growth and remains excited about its future prospects as the business continues to focus on its strategic growth plans," Holland said.
The FTSE 100 started the week on a positive, climbing 0.2% to 7,083.44pts.
Shares in Tesco meat and fish supplier Hilton Food Group have soared 8.2% to 1,266p as markets opened this morning.
Other fmcg groups to make a good start to the week include Nichols, up 5.7% to 1,639p, Kerry Group, up 1.8% to €110.05, AG Barr, up 1.6% to 540.5p. and Virgin Wines, up 1.3% to 239p.
Losers this morning include Hotel Chocolat, down 2.9% to 375p, Glanbia, down 2.2% to €14.14, and SSP Group, down 1.6% to 294.5p.
This week in the City
The BRC-KPMG monthly retail sales for May are out first thing tomorrow, along with the latest Barclaycard spending figures, as well as a trading update from British American Tobacco.
Wednesday sees beleaguered Upper Crust owner SSP Group reveal how badly Covid restrictions hit in its first half, with quarterly results from Jack Daniel's and Finlandia distiller Brown-Forman in the US.
It is the Morrisons AGM on Thursday, with a potential shareholder revolt on executive pay during the Covid crisis.
And on Friday, Naked Wines reports its full-year numbers.