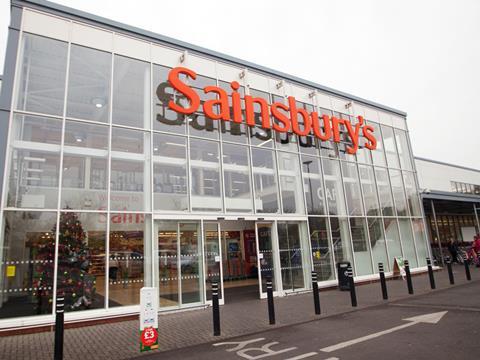 Top story
Supermarket Income REIT has snapped up a Sainsbury's and a Waitrose store for £64.8m.
The real estate investment trust exchanged contracts with LaSalle Investment Management for the Sainsbury's site in Melksham, Wiltshire, and the Waitrose in Winchester, Hampshire, representing a combined net initial yield of 4.4%.
The Sainsbury's store was developed in the 1990s and subsequently extended and refurbished in 2011.
The nine-acre site comprises a 47,000 sq ft net sales area supermarket, an eight-pump petrol filling station, 290 parking spaces and purpose-built online fulfilment distribution docks, which support retailer's online grocery operation across the region. It is being acquired with an unexpired lease term of 17 years, with annual, upwards only, RPI-linked rent reviews.
The Waitrose site was developed in 2009 and comprises a 25,500 sq ft net sales area omnichannel supermarket with 180 parking spaces. In addition, four residential apartments, a GP medical centre and four ancillary units are also included in the purchase. The Waitrose store has been acquired with an unexpired lease term of 24 years, with five-yearly, upward only, RPI-linked rent reviews.
The purchases are expected to complete in the coming weeks upon the completion of property-related due diligence.
"These two supermarkets are excellent additions to our portfolio," said Ben Green, director of Atrato Capital, the investment adviser to Supermarket Income REIT.
"The lease lengths at 17 years and 24 years respectively are accretive to our portfolio WAULT [weighted average unexpired lease term] of 16 years, whilst adding another Waitrose store brings further tenant diversification to the portfolio."
Morning update
Tesco has set out a timetable to hand its investors a £5bn payout from the proceeds of the sale of the Asian business.
The supermarket group, which completed the $10.6bn deal in December, has published a document for shareholders today, with full details of the proposed special dividend.
Tesco has received £7.8bn of net fund from the sale of its Asian business to CP Group and, in line with previous announcements last year, has used £2.5bn to pay down a deficit on the defined benefit pension scheme.
It also intends to return £5bn to shareholders by way of a special dividend.
Shareholders will be able to vote on the plans at a general meeting set for 11 February.
The FTSE 100 edged down 0.1% to 6,688.61pts as markets opened this morning on a quiet start to the week.
Early food and drink fallers included Marston's, down 4.2% to 75,2p, SSP Group, down 3.2% to 323.6p, Compass Group, down 2.9% to 1,354p, Greencore, down 2.5% to 114.1p, and WH Smith, down 2% to 1,690.6p.
Bakkavor started the day by climbing 2.1% to 83.2p, with other risers including AG Barr, up 1.4% to 494p, B&M European Value Retail, up 1.4% to 526.4p, and Hilton Food Group, up 0.8% to 1,026p.
This week in the City
It is a much quieter week as January draws to a close and most Christmas trading statements have been filed.
Tomorrow brings first-half results from Imperial Leather maker PZ Cussons and a trading statement from Irn-Bru maker AG Barr. There's also quarterely results in the US from Johnson & Johnson and Starbucks.
The big news of the week, in terms of listed results, comes on Thursday as drinks giant Diageo reports its first-half figures. Soft drinks group Britvic also releases a trading update ahead of its AGM on Thursday.
McDonald's and Cadbury owner Mondelez also put out their latest quarterly results on Thursday.
Real Good Food closes out the week with its interims on Friday.