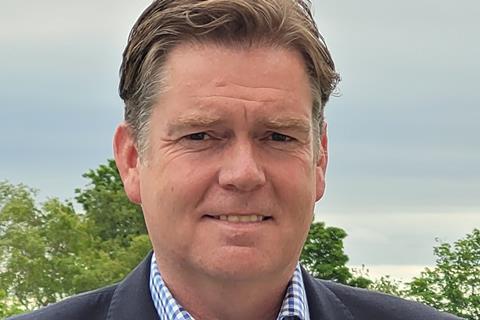 CJ Lang has appointed Steve Irons to the newly created role of wholesale and new channels director.
He will lead the development of the business's presence in the wholesale and foodservices markets.
Irons has 26 years' experience in the wholesale, foodservice, convenience and fmcg sectors. He started his career with CJ Lang as a general manager in 1995, before joining Bestway in 2010 as a foodservice contracts and key account manager.
He then moved to Booker in 2016, working as a national account controller.
Most recently, Irons headed up the wholesale channel at Booker Wholesale Foods with Best Food Logistics.
"I am delighted Steve has joined us to help us deliver our vision of becoming Scotland's leading food and food services wholesale and retail provider," said CJ Lang CEO Colin McLean.
"Steve will help us to take the business to the next level with the skills and experience needed to focus on new wholesale business opportunities.
"CJ Lang is driven by an ambition to be one of Scotland's most exciting and dynamic food and food service companies. As we undergo our major business transformation, Steve's appointment is another example of us investing for our future success."
Irons said: "I am really looking forward to working with CJ Lang again. There is a huge amount of passion and professionalism in the team, and I did not hesitate when the chance came up to take the role.
"It is a really exciting time for the company as we embark on the next stage in the development of the business, which will be looking at new opportunities for growth and innovation."