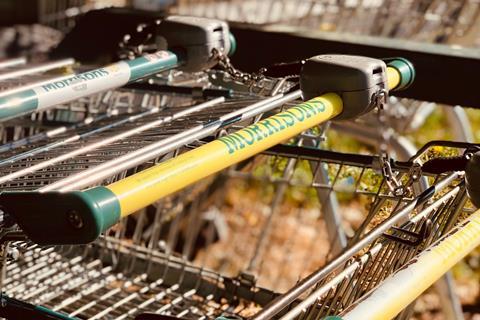 Customer card payments at Co-op and Morrisons stores were impacted on Sunday and Monday by "current IT issues" at payment processing provider ACI Worldwide.
The issues are understood to have begun on Sunday at several Co-op stores, which left customers unable to pay by card at either the counter or self-checkout machines.
The issues at Co-op were intermittent and affected only a small number of transactions.
"All card transactions are being processed as usual and our payment process partner is investigating after we experienced an intermittent issue. We would like to apologise to customers for any inconvenience caused during that time," a Co-op spokeswoman said.
Morrisons told The Grocer that on Monday customers had been unable to make contactless card payments and had to use chip and pin instead. A spokeswoman added that "touch wood" everything was "working normally now" from this morning.
ACI apologised to shoppers for the disruption.
"Customer relationships and the stability of our systems remain an absolute priority for ACI Worldwide," a spokeswoman told The Grocer.
"The current IT issues affect card payments at Co-op and Morrisons and we are working closely with the IT teams at both partners to resolve the problem as quickly as possible. We apologise to shoppers for any inconvenience caused," she added.
The government and retailers have advised shoppers to use contactless payments wherever possible to reduce the risk of contracting coronavirus.
Most consumers have heeded the advice. New data from Barclaycard this month revealed contactless payments accounted for 88.6% of all eligible card transactions in 2020.
The total value of all contactless transactions grew by 7% last year, despite shops being closed during lockdowns and the rise of online shopping, and the average value of payments made using contactless increased by 29% following the introduction of the £45 limit.