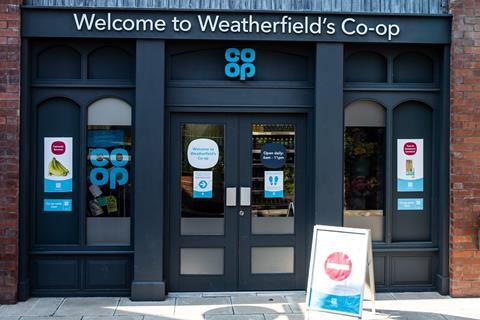 The Co-op has agreed a three-year extension of its product placement deal on ITV's Coronation Street.
The renewed agreement will see the Weatherfield Co-op store remain a "firm fixture" on the soap after it embarked on an ITV-first product placement partnership in 2018.
It will see a new addition of Co-op branded delivery bikes in a bid reflect the retailer's growth into the online and rapid delivery market.
The agreement also includes digital and brand licensing aspects, enabling Co-op to use Coronation Street assets and extend the partnership off-air.
"Co-op's partnership with ITV's Coronation Street has really resonated with our customers, bringing together two iconic and northern institutions that are built on community spirt," said Co-op customer and community director Alison Jones.
"The relationship has unlocked so many fantastic opportunities, not only for the brand, but also our members, with exclusive product launches and money-can't-buy opportunities to engage with the cast."
Since 2018, Co-op has introduced two licensed food lines to its food-to-go and ready meal ranges: the Coronation Street Chicken Sandwich and Betty's Hotspot.
The former is based on the coronation chicken sandwich filler. Betty's Hotpot is an exclusive ready meal inspired by the soap character, Betty Williams.
"We're set on incorporating Co-op's visions for sustainability, access to food, education and positive mental health into our activations in the next phase of our partnership, while also focusing on our Co-op membership too," added Jones.
"We're looking forward seeing where the next three years will take us and we can't wait to bring our members and customers on the journey with us too."
ITV director of commercial sales and partnerships Mark Trinder said: "When we first partnered with Co-op three years ago it was part of the biggest product placement ever on British TV and it's been fantastic to see it grow and develop both on and off-screen.
"I'm delighted that Co-op will be continuing on the cobbles and look forward to working together further."