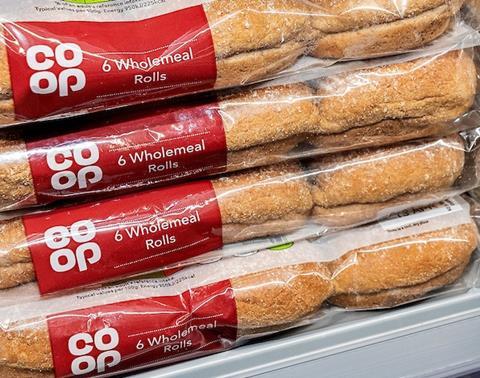 The Co-op has kicked off its new own-label bread supply contract with Jacksons and Warburtons.
Under the terms of the new deal, the society's own-label bread will be baked by Hull-based Jacksons and distributed to stores across the UK through Warburtons' distribution network.
Jacksons is replacing Allied Bakeries as the Co-op's own-label bread supplier after the retailer and the Kingsmill owner failed to reach agreement on a contract renewal last summer.
Allied Bakeries owner Associated British Foods revealed the end of the deal in its financial results in July.
It explained Co-op had "always been one of our more challenging accounts in terms of cost to serve", said ABF, adding it was "with regret we have not been able to agree a way forward that makes financial sense".
At the time the Co-op said it had "given a lengthy notice period to our existing partner to aid their transition".
The period ended this month, with Jacksons now supplying 14 lines including a new 800g toastie loaf, Co-op's Honest Value range and a white & bran loaf with ingredients including bran and wheatgerm to provide a fibre-enriched alternative.
"This is an exciting development with all the 'ingredients' to bake in our shared values – Co-op is committed to meeting the need for great quality, fresh, delicious bread and bakery products, conveniently," said Co-op director of chilled food and bakery Sinead Bell.
Jacksons chief operating officer Owen Elliott said: "We're really excited to be working with Co-op on this brilliant opportunity. The William Jackson Food Group, which owns Jacksons, has a long history with Co-op and is closely aligned in terms of quality and values – it's great to be able to build on this relationship even further. A huge amount of work has gone into developing recipes for the new Co-op loaves, getting the factory ready for the additional business and setting up a logistics model to work with Warburtons."
Warburtons sales director Colin Bebbington added: "This partnership with Co-op will maximise our industry-leading distribution network to deliver freshly baked bakery products to its stores across the country. We are proud to be part of this partnership and are looking forward to working together with Jacksons and the Co-op for the long term."