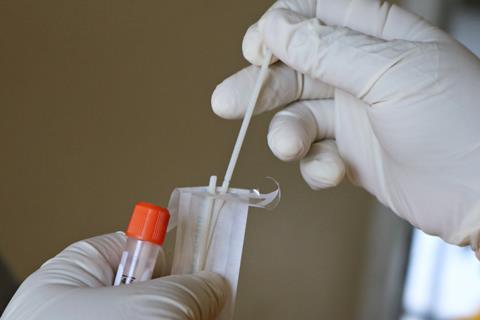 The Cold Chain Federation has written to the government this week urging it to remove the Covid-19 close contact isolation requirement for fully vaccinated food logistics key workers from 19 July.
Under the current rules, test and isolate instructions will be in place until 16 August, almost a month after the majority of coronavirus restrictions are lifted.
The trade body has warned health secretary Sajid Javid and environment secretary George Eustice that the ongoing driver crisis will be compounded if there is a rise in the number of staff being asked to isolate as infection numbers climb.
"The risk of considerable disruption to the food supply chain due to further staffing shortages can be reduced safely by bringing forward the end of close contact isolation for the food distribution workers who are fully vaccinated," said Cold Chain Federation CEO Shane Brennan.
"Food businesses have managed to continue serving the nation through one extraordinary challenge after another over the past 18 months, but we face the biggest food chain risk yet due to the disconnect between England moving to step four on 19 July and the rules on self-isolation not changing until 16 August. The logistics industry is already hit hard by a major recruitment crisis."
He added: "There needs to be a balance of judgement in managing this period out of transition and we would not make this request if we did not feel it was absolutely necessary. Businesses across the cold chain have shown their ability to manage workplaces effectively throughout the pandemic and it is time to trust them again now."
The Federation of Wholesale Distributors is also lobbying government for a change to the rules.
"During Covid-19 lockdowns last year food and drink industry colleagues were designated as key workers and exempt from some of the restrictions in place," said FWD CEO James Bielby.
"The government must exempt fully vaccinated food and drink workers from this requirement or allow businesses to use test to release so those who have been in close contact but test negative for Covid-19 can return to work.
"There is already an acute labour shortage in wholesale, and contact isolation, forcing people to stay off work when they are vaccinated and free of Covid, will only exacerbate that at a time when the reopening of the economy means they are needed more than ever."