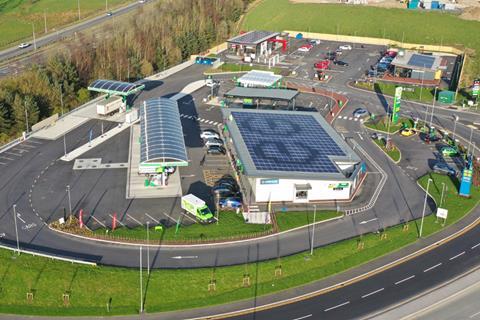 The billionaire Issa brothers will have to sell or lease off 27 of their forecourts for at least 25 years, in order to meet competition authorities' concerns over their Asda takeover.
The Competition & Markets Authority today published the full text of its provisional decision to accept the forecourt sell-off, following its ruling the Asda takeover risked a hike in petrol prices in dozens of locations.
The watchdog also said it believed the Issas and their backers TDR Capital would have little trouble attracting interest from a raft of potential purchasers for the forecourts in question.
"The divestment sites are standalone businesses and the parties have provided evidence that there is high demand for petrol stations (as shown by a number of recent acquisitions of petrol stations)," said the ruling. It added "there are several potential suitable purchasers specifically for the divestment sites currently offered by the Issa brothers and TDR".
It also said: "The divestment will occur by way of a sale of the freehold or, subject to the CMA's approval, the grant of a leasehold title with a minimum 25-year term (which may be subject to a break clause at 15 years exercisable at the option of the purchaser)."
The Grocer revealed in April that the EG Group owners were prepared to sell dozens of petrol stations standing in the way of the deal, after the CMA raised concerns the supermarket takeover would lead to a hike in fuel prices in some of the areas where both Asda and EG operate.
The CMA's phase one investigation found the deal raised local competition concerns in relation to road fuel supply in 36 locations across the UK.
A final decision on the deal is expected next month.