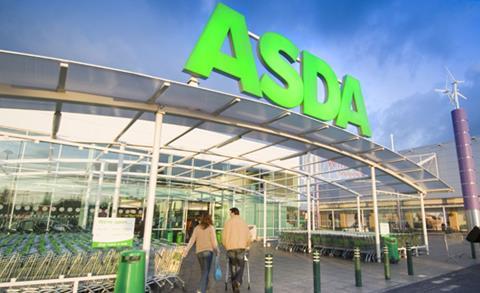 Concerns have been raised over Asda being saddled with billions of pounds of debt after its new owners revealed the financing structure behind its £6.8bn takeover.
The Issa brothers and TDR Capital, who together also own forecourt giant EG Group, aim to fund the buyout using around £3.7bn of junk-rated debt, including a mixture of secured and unsecured bonds and loans. It includes the largest sterling corporate bond sale on record, according to Bloomberg.
Asda's forecourt business of 320 sites will be sold to EG Group for £750m to help pay for the deal, while a sale-and-leaseback of the retailer's distribution assets will raise another £950m.
With previous owner Walmart putting in £500m to hold on to a minority stake, it leaves the Issa brothers and TDR needing to invest just £780m of their own money to buy the supermarket group.
Moody's this week issued a new corporate debt rating to the holding company formed for the Asda acquisition of Ba2, which is considered 'junk' status and two notches below investment grade.
The ratings agency said the overall risk was lowered by the scale of Asda in a stable UK grocery market, but worries remained about the execution of strategy under the new owners, lack of history of corporate governance in EG Group and the highly leveraged position when the takeover completes.
Moody's added Asda's total debt would be leveraged against its £1.2bn earnings by 5.3x, more than twice as much as listed rivals such as Tesco and Sainsbury's.
With Asda having to pay rent for its sold warehouses and losing earnings from the forecourt business, alongside incurring higher financing costs from the debt, Shore Capital analyst Clive Black warned it was becoming "a much more risky business".
"There is real pressure upon the new owners to bring entrepreneurial skills to a business where market share has been lost for some time now," Black said. "Walmart starved Asda of human and financial capital, and over-extracted to its competitive detriment."
""Let us hope that this is not grocery's version of Debenhams, which was collaterally damaged by the clever financial engineering of PE, with those engineers smoking cigars still and the employees now looking for new jobs."
The GMB demanded assurances the multibillion-pound debt would not endanger the jobs of Asda's 100,000-strong workforce.
GMB national officer Roger Jenkins said: "Asda is a profitable company that does not need to be loaded with debt. The Issa brothers need to show some appreciation for the workers who make the Asda empire what it is and give assurances on their future employment and their future pay and conditions."
The £6.8bn Asda takeover is dependent on approval from the UK's competition watchdog, which is expected to give its initial ruling in the second quarter.
After regulatory clearance, the Asda board will be made up by Mohsin and Zuber Issa, Manjit Dale and Gary Lindsay of TDR Capital, Walmart CFO Chris Nicholas and Asda CEO Roger Burnley.
Last month, EG Group announced the appointment of Stuart Rose, the former CEO of M&S and chairman of Ocado, as non-executive chairman in a move to allay concerns about a lack of corporate governance at the the Blackburn-headquartered forecourt group.
This week, Mohsin and Zuber Issa said Asda was an iconic British business that they had known and loved from childhood.
"We are proud to bring its ownership back to the UK and delighted that, with the support of TDR Capital and Walmart, we can invest in its future," the pair added.
They said Asda would benefit from investment worth £1bn over the next three years to strengthen the business. However, it has been reported that this would not be new money, but rather cashflow generated by Asda put back into the business.