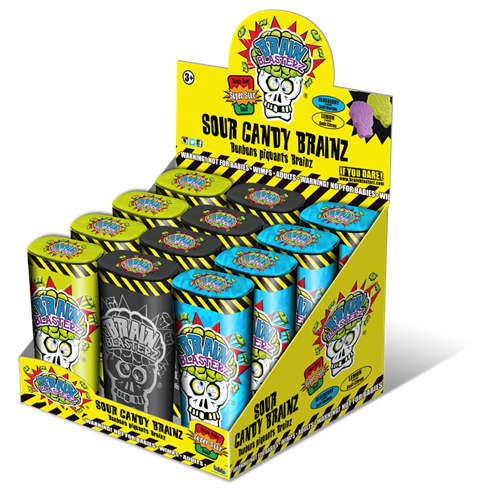 Confectionery manufacturer Bon Bon Buddies has voluntarily wound up the business after being placed into liquidation by its creditors.
The sweet maker behind the Brain Blasterz brand appointed insolvency specialist Begbies Traynor as liquidator on 30 November 2020.
Begbies refused to comment on the reasons the company entered liquidation or if any buyers had been sought for assets.
Established in 1993, the business had grown to supply more than 40 countries worldwide, with eight European sales and logistics facilities and further global distribution.
However, it came under significant pressure following the Brexit vote in 2016, with costs rocketing and debts mounting.
It also suffered from a sustained decline in support for licensed character confectionery from UK and European retailers.
In November 2018, Bon Bon Buddies agreed a Company Voluntary Arrangement with creditors as part of a turnaround plan, which included liquidating operations in France, Poland, Germany, Spain and Hong Kong.
As part of its turnaround efforts, the company focused on growing its Brain Blasterz sour candy confectionery range and reduce its reliance of licenced products from the likes of Disney.
The business suffered an "unprecedented" loss of £6m as a result of the forced rescue plan, with sales slumping from £44m at their height to £22m in 2018 and £10m in 2019.
The latest abridged accounts – signed off by director in September – for the year to 30 April show losses of £1.2m.
Employee numbers shrank from close to 60 in 2018 to 5 this year.