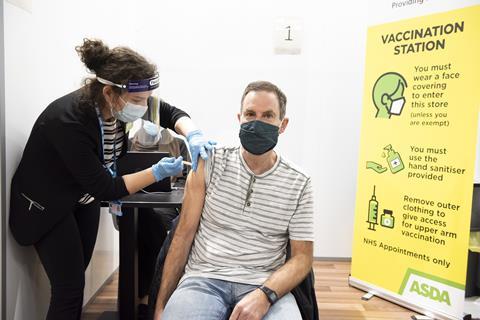 Confidence among food and drink companies has risen back to a level above that of two years ago, with companies increasingly seeing "light at the end of the tunnel".
An FDF survey found the rollout of the vaccine and the easing of lockdown restrictions were having a positive impact, with three-quarters of companies expecting business output to increase and two-thirds expecting business confidence to increase.
Net business confidence rose in quarter one to –14%, which although still negative, represents an improvment on the –34% in quarter four of 2020, according to the FDF Business Confidence survey. The score is also above that of quarter one in 2018.
However, key concerns highlighted included the high unemployment rate and consumer price inflation, with more than half of those surveyed expecting both to rise in the coming months.
"After a turbulent year, food and drink manufacturers are beginning to see the light at the end of the tunnel following the challenges of 2020 and early 2021," said Mark Harrison, economic research and employment policy manager at the FDF.
"The successful rollout of the UK's vaccine programme and the lifting of lockdown restrictions has meant businesses are more confident than they were at the end of 2020. Increased business costs and issues with customs are still causing concern for our sector.
"However, the future outlook is positive, with two-thirds of members expecting business conditions to improve as we head into the summer."