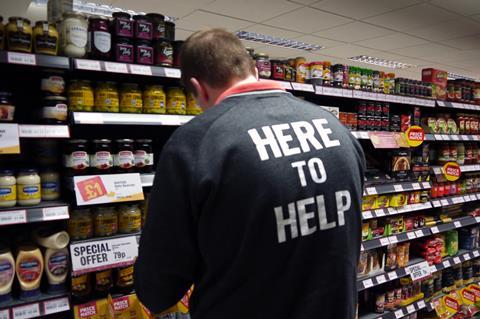 Convenience stores are reporting staff hours being "wasted" as they wait for delayed deliveries, says ACS.
The trade association's CEO James Lowman told The Grocer delayed deliveries had always been the main cause of wasted working hours in stores, but the current driver shortage had made it even "more acute".
"We are also seeing additional staff and management costs incurred through time spent trying to get product from alternative sources," he said. "On top of that there are additional costs from the driver wages themselves, which will be passed down to retailers and ultimately consumers."
A Costcutter retailer in Epsom has had to source almost 30 additional hours per week after "ETAs were not met".
This has incurred an extra £300 a week in staff costs for the retailer, to ensure late stock still reaches shelves.
"It's difficult to mess people around after setting the rota," said owner Sue Nithyanandan. "I have to ask any staff who are flexible to step in for extra work. It's is very stressful."
One Stop franchisee Aman Uppal also explained delayed deliveries had led the business to "pay more than the output" on some occasions.
He told The Grocer he has had to implement a temporary system that put part-time staff "on standby" to come in as soon as the delivery arrives.
Amrit Pahal, owner of Nisa Local in High Heath, Walsall, said he had incurred extra costs of almost £150 a week to cover another 15 staff hours per week.
"It knocks everything out of schedule," he said. "I lose money on paying staff for no reason, I lose money on missed sales, and I lose money from having to stop other jobs that need doing to do the delivery, which I've already paid someone to do.
"Time is money at the end of the day."
Lowman added: "We are talking to government relaying this and other information on the driver shortages and their impact on our sector. Make no mistake, this situation is serious, is getting worse not better, and is now being noticed by consumers.
"We're pleased the government is listening and engaging, but we need action now to extend driver hours and to help bring more goods delivery drivers from the EU on to UK roads."