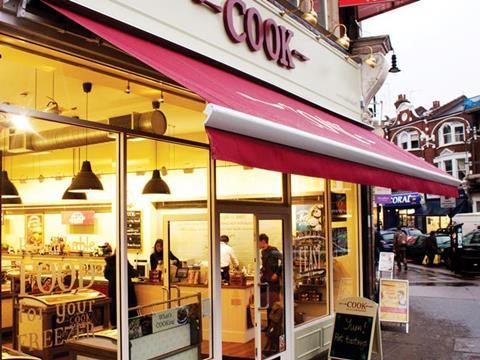 Upmarket frozen food manufacturer and retailer Cook is on track to donate more than 300,000 meals by the end of this year.
Its Kindness Fund was launched by the family owned business during the first lockdown with the aim of providing meals and treats to 'vulnerable, disadvantaged or otherwise needy people' across hospitals, care homes, schools and community groups.
So far it has donated 185,000 dishes from its Cook Classics range including cottage pie, spaghetti bolognaise and macaroni cheese with portions for one, two or four recipients.
The Grocer understands the donated meals are likely to be worth more than £2m.
"We set up the Kindness Fund to do what we could to help people in need during a time of national crisis. We all hope this time will soon be at an end," said Cook chief creative officer James Rutter.
"But, through working with local volunteers and charities around our shops, we've seen that the need will not disappear with the end of lockdowns. When somebody is given a lovingly-made Cook meal they feel seen and cared for. There's a real human connection. We want that to continue and so will be keeping the Kindness Fund going through 2021 and beyond.
"We've also seen how connecting our shop teams even more closely with their communities brings a real sense of meaning to their work and helps local people recognise that having a Cook shop on their high street is something to celebrate. It's vital that we all start to recognise and appreciate that great communities need great shops."