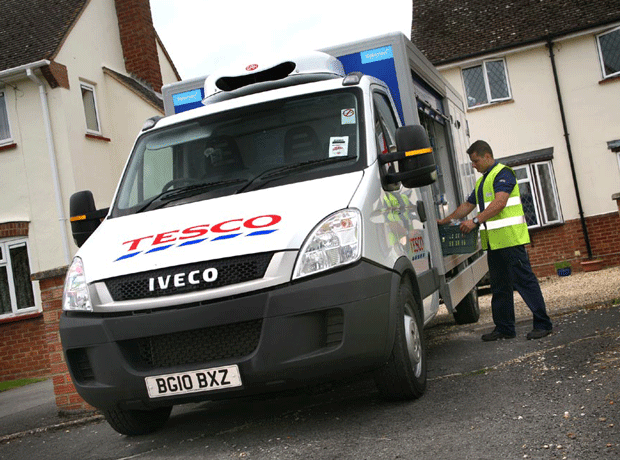 The cost of delivering online orders has halved during the pandemic, transforming profitability, but only for orders picked in store, according to new research.
Unlike automated fulfilment centres, physical store estates have the advantage of delivering only within a 45-minute drive radius, according to the research by Atrato Capital. It means as online demand has increased, drivers have been able to deliver more orders per hour, reducing the most significant cost of online grocery, which is in last-mile fulfilment, the report claims.
It had led to a "watershed moment" in which online grocery had become profitable for supermarkets using store-pick, the report said.
"Store-pick is the winner out of all this," said Atrato Group fund management MD Steven Noble.
"As demand has increased, the operators can now deliver to more people in an hour within their drive-time radius. All you need is an increase in demand to effectively utilise your capacity more efficiently and that's where the cost reduction has come from."
Atrato Capital is the investment adviser for Supermarket Income Reit, an investment trust that owns over £1bn of supermarket freeholds, focusing on sites capable of omnichannel fulfilment.
Its research compared Sainsbury's store network to Ocado's CFCs and smaller 'spoke' sites and calculated Sainsbury's could reach 90% of the UK population within 25 to 45 minutes, while Ocado needed one to two hours.
The research also compared 'deliveries per van per hour' achieved by Ocado and Tesco in 2019. It found Tesco managed about 2.5 drops per van-hour, compared to Ocado's 1.7.
"Given the dominant driver of grocery home delivery fulfilment costs is the delivery piece, this newfound efficiency gain has transformed online profitability to the point whereby online sales are close to profit margin parity with physical in-store transactions," the report claimed.
To break even on a £4 delivery charge, drivers must do between four or five drops per hour, a rate only the store-pick model could hope to achieve, it said.
Asda announced last month it was closing its e-commerce CFCs in Dartford and Heston, while Sainsbury's confirmed plans to scrap its sole 'dark store' in Bromley-by-Bow.
"Two of the major operators have abandoned their CFCs in favour of increased omnichannel store-pick," said Atrato's report. "CFCs will persist, but we believe only for operators with capacity constraints or in the premium price segment."
Noble said: "You can only do more deliveries per hour by being close to your customers."