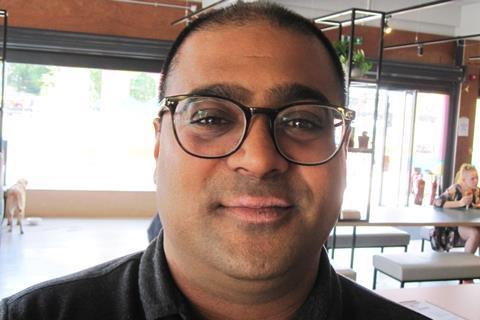 Costcutter retailer Mital Morar is set to open a new store in MediaCity, Salford, just weeks after upmarket grocer Booths confirmed plans to close its store there.
The store will be Morar's seventh and will trade under his General Store fascia.
It will also be Morar's first opening since he switched symbol groups from Simply Fresh to Costcutter last autumn.
"MediaCity has a little pocket of clientele that we want to appeal to, and we have finally found a unit that suits us," Morar told The Grocer.
"We are trying to open as quickly as possible now that Booths has closed."
Booths said its decision to close the store came as MediaCity employees continued to work from home, leading to a significant reduction in footfall and sales over the course of the pandemic.
Morar's new store will open in mid-February after a mezzanine floor is added to take it from 2,200 sq ft to 3,000 sq ft. The new site will create up to 15 new jobs.
The retailer currently has six stores after shutting two in 2020 as the pandemic impacted sales.
"We have not been one of the winners of lockdown," said Morar. "We relied heavily on revenue from food and drink. We have been knocked back but survived and are working hard."
Morar has two further new stores in the pipeline due to open later this year.