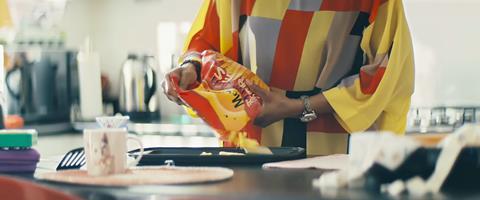 Frozen potato giant McCain saw drop in annual sales and fell to a loss last year as Covid hit its out of home sales and it suffered from a poor potato crop.
Newly filed accounts for the year to 30 June 2020 show McCain Foods GB suffered a 2.1% drop in annual sales (on top of a 0.3% decline in 2018/19) to £499.1m.
The company said the coronavirus outbreak had a negative effect on overall sales towards the end of its financial year due to the collapse in revenues from its food service and quick service restaurant supply arm.
The outbreak also left the supplier with a surplus of raw potatoes, which exacerbated existing cost issues given sever rainfall and flooding had left a large proportion of its 2019/20 storage crop in the ground and resulted in increased potato costs for the year.
Restructuring costs related to the regeneration of its Scarborough facility were also incurred during the year.
As a result operating profits were almost wiped out, falling from £21.3m to just £2m and it fell to a £1m pre-tax loss and a pre-tax profit of £37m in 2019, which was inflated by a £16.7m one-off gain.
A spokesman for McCain said its performance during the 2019/20 financial year had been impacted by "a series of unpredictable and significant challenges".
However, it stressed the business "remained resilient" and it maintained supply to all customers through the challenges of Covid and potato supply issues.
Since year-end it said it has been "encouraged to see sales remain strong in retail and steadily rise in food service as the hospitality industry reopens" and expects this to continue as volumes increase.
The spokesman said: "We have also remained committed to playing our part and positively impacting the communities in which we operate across the UK. This includes launching the McCain Potato Farmer Pledge last year, an investment of £25 million to protect the future of the British potato industry, a £1m partnership with leading disability charity Family Fund to help families raising disabled or seriously ill children, and a donation of more than 400,000 meals to FareShare."