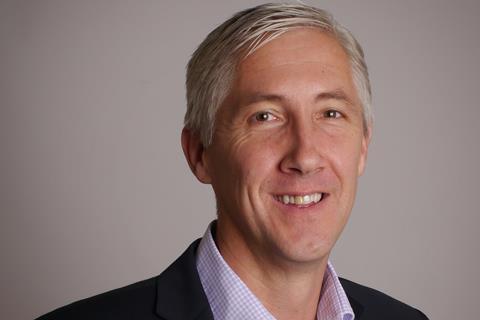 Unitas MD Darren Goldney is to step down in April following three years in the role.
Sales and marketing director John Kinney will take over the position of MD following Goldney's departure.
Goldney joined Today's Group as MD in November 2017 prior to taking on the position of MD at Unitas following its merger with Landmark Wholesale.
Previously Goldney had held senior positions at CCEP for more than 20 years as well as stints at Whitworths and Palmer & Harvey where he was commercial director.
"It is difficult to express how proud I am of our achievements over the past three years, not just in what we've managed to bring together for members but also in the way we have collaborated to achieve positive change across our business," said Goldney.
"Together, Unitas members are becoming a more effective and focused route to market that recognises suppliers are also customers – and that all customers need a champion of independents and brands. We've step-changed our use of technology, driven down operating costs, our members' sales have grown collectively, and we have expanded the services we offer to both members and suppliers in reaching the near 200,000 customers we serve."
The Grocer understands Goldney is taking 'time out' before considering his next role.
Unitas chairman Simon Hannah said: "Darren has played an enormous role over the past few years and earned widespread respect not just as a business leader but also for his integrity and passion.
"His input is undoubtedly going to be missed by Unitas, however, as a group of entrepreneurial leaders ourselves we respect his ambition and desire to set himself new challenges and seek new opportunities – we say goodbye to him with the warmest of wishes for the future and our thanks for leading the group to its current position of success and strength.
"The board is delighted that John Kinney will now take up our main leadership role – we are confident that his drive and strategic thinking will be extremely valuable in a rapidly changing and competitive landscape."
Kinney said: "I am extremely pleased to be given the opportunity by the Unitas board to lead the organisation forward. This is a great business with a fantastic opportunity to grow and improve further. While there are challenges for our members servicing the out of home sector due to the impact of Covid, I am confident in the future for the group and I am looking forward to working with all our members and suppliers to maximise the opportunities for all."