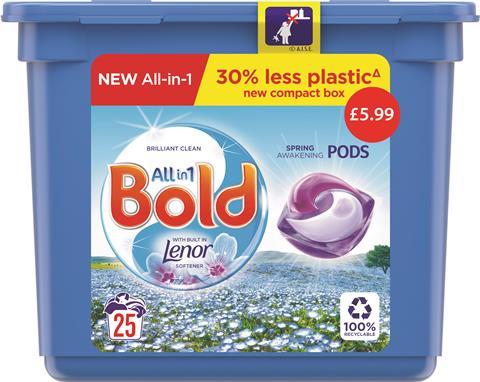 DCS Group has introduced a range of 43 price-marked packs for the personal care category in the convenience channel.
The new SKUs come after PMPs were largely removed by suppliers as they rationalised ranges in a bid to keep up with demand as panic-buying swept the country during the first national lockdown in 2020.
However, the manufacturer and distributor told The Grocer its research showed "key opportunities" to now reintroduce PMP SKUs, adding that these packs played "a vital role" in growing retailers' sales.
The new packs include Lenor and Fairy fabric conditioners £2.49, Original Source shower gels £1.29, Colgate toothpastes £1, Bold laundry pods £5.99, and Tresemmé shampoos and conditioners £2.50.
It builds on a range of PMP personal care products DCS manufactured for Unilever in March, which consisted of Dove and Sure deodorants, Impulse body sprays, Dove bodywash and Simple moisturiser and face wipes.
DCS Group said sales were "continuing strongly" and that it was regularly adding its growing range of PMP SKUs.
"The pandemic caused well-documented challenges for the fmcg supply chain and many suppliers rationalised their product ranges," said DCS Group head of category Matt Stanton. "In some cases this resulted in price-marked packs and other convenience-specific SKUs being delisted, leaving wholesalers and convenience operators vying for the same packs as the supermarkets.
"We offer impartial category advice, using data and insight to help our retailer, wholesaler and supplier partners differentiate themselves from the competition. We use market data to identify gaps in the market, and work with our co-packing team and our brand manufacturer partners to create the right packs that will drive sales in convenience stores."