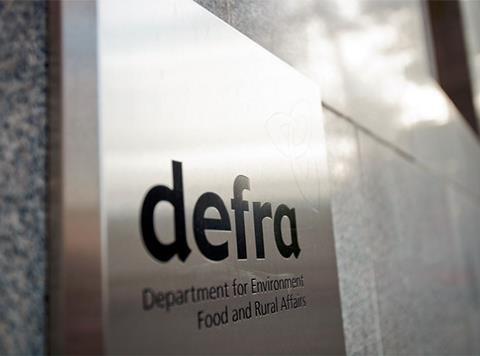 A new seasonal visa scheme to attract overseas HGV drivers is believed to be very close to agreement, as Defra thrashes out fresh policy measures to tackle the ongoing shortages.
The Grocer understands Defra officials told an emergency meeting of the Food Resilience Industry Forum (FRIF) this week that it recognised the "very difficult" situation facing the industry and had a "set of options" as it planned to bring forward a new policy announcement in the coming days.
Sources said they believed the most likely outcome of the latest talks was a new temporary worker scheme, which many industry leaders have been demanding for weeks.
They said such a move would represent a much-needed breakthrough, as labour shortages continue to wreak havoc in the supply chain.
"These comments imply that the government is looking at some form of seasonal visa, which would be brilliant for the industry," said a source in the talks.
"The thing we really need is access to more labour," said Shane Brennan, CEO of the Cold Chain Federation.
"In the short term, there is a need to draw on the labour force from other countries, and the resource we had pre-pandemic. We need a time-limited surge visa scheme, like the Seasonal Agricultural Workers Scheme. The government has accepted that area of the supply chain needed it. The same principles clearly now apply to the wider industry."
Another source involved in the talks said: "There is clearly a worry in Defra that parts of the supply chain are facing major problems with staff absences and that there is the potential for chaos if they don't act.
"It's very encouraging that Defra says it is planning a new policy announcement but until that actually happens we won't be counting any chickens.
"Defra clearly realises the extent of this ongoing crisis but, at the end of the day, all of this still has to get past the Home Office."
Sources also warned that the government's attempts to tackle the pingdemic by launching daily testing should not divert from the longer- running issue of staff shortages.
"The government knows there is nervousness amongst us all that the pingdemic is where the focus of their attention is," said one source.
"Last week we were all livid with its lack of response to that.They have addressed that, as much as [the scheme] is limited."