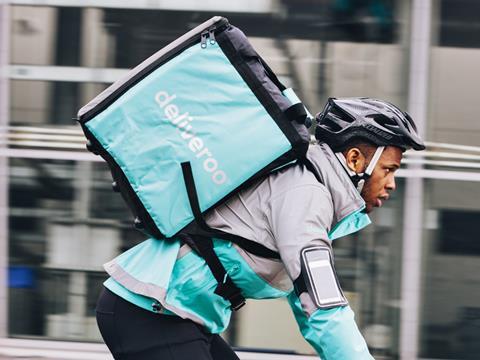 Deliveroo kicked off its bumper £7bn London IPO this week amid booming growth during the coronavirus pandemic, but a £200m-plus loss in the most favourable market conditions imaginable has caused some furrowed brows in the City.
The UK-based online meal delivery giant said on Monday that surging demand for takeaways during 2020 had helped Deliveroo narrow losses as it officially unveiled its intention to float.
Gross transaction value rocketed 64.3% to £4.1bn, representing net revenues of £1.2bn from fees charged to restaurants and customers, while underlying losses for 2020 improved to £223.7m compared with £317.3m in 2019.
The group did not confirm the value it was expected to seek when it offers shares for sale, but the price is widely predicted to be a lofty £7bn despite ongoing heavy losses and an unusual time-limited dual-class share structure.
Broker AJ Bell commented: "Deliveroo is just the sort of stock that would have flown out of the door a few months ago… Yet investors now seem a little wary of 'jam tomorrow' growth stocks and seem to be preferring 'jam today' companies, those whose business models have been worst hit by the pandemic, as they now offer the greatest near-term recovery potential."
Hargreaves Lansdown noted: "Competition in the sector is fierce, profitability can be tough and margins tend to be slim thanks to competition and high variable costs… There is of course a risk that demand for home deliveries will wane."
"It's likely that the public will be desperate to eat out as soon as they can, ditching a knock on the door and a bag of food for a real restaurant experience."
Analysts at Morningstar noted the risk from regulatory shifts – most notably, food delivery companies adopting the full employed model, mirroring the recent UK Supreme Court decision on Uber. However, it valued the company at a lofty £7.5bn given precedent valuations, such as the bumper float of US peer DoorDash, and a "50% chance of Deliveroo being acquired as a result of market consolidation".
The shares are expected to begin trading by early April.