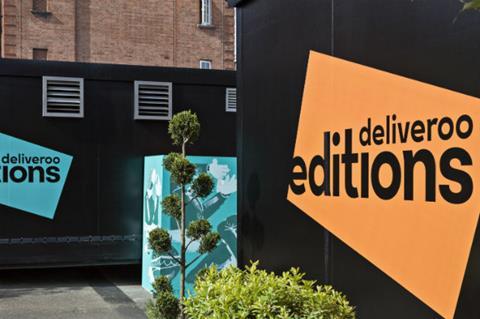 Deliveroo has announced it will create 400 skilled tech jobs over the next 12 months, including software engineers, data scientists and designers.
The recruits are to work on innovations to improve the experience of restaurants, riders and customers, and support Deliveroo's "rapid growth", according to the company.
A Deliveroo spokeswoman said the "vast majority" of the jobs would be in the UK but was not able to specify a number.
The expanded team will also work on growing Deliveroo's 'Editions' dark kitchens.
Meanwhile Deliveroo has also announced restaurants will be able to see customer reviews in 'real time', before they are published, and get the chance to contact the reviewer directly to resolve issues and offer vouchers.
The new tech features were developed following engagement with restaurants, and would "help them maximise their connection with customers" while they "strengthen their online offering and reach more customers", the spokeswoman said.
Deliveroo chief technology officer Dan Winn said: "Deliveroo is proud to be at the forefront of Britain's dynamic technology sector and we are excited to be expanding our tech team to help drive Deliveroo's growth.
"These new team members will play a vital role in building best-in-class technology to help restaurants reach new customers, improve rider experience, and give customers access to the food they love."
Digital and culture secretary Oliver Dowden said: "This is a fantastic vote of confidence in the UK as a global hub for tech."