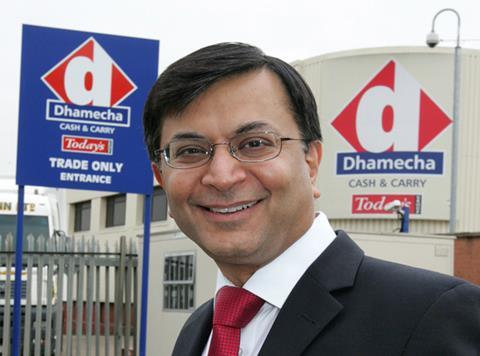 Dhamecha Cash & Carry has acquired a depot in East London from rival TRS.
The site in Leyton is set to become Dhamecha's 10th cash & carry. It currently operates seven sites in the capital as well as branches in Birmingham and Leicester.
It is planning to fully refurbish the site over several months before opening.
The wholesaler bought the site from private equity firm Exponent, which acquired TRS and East End Foods in 2019, with the deal set to go through by the end of February. Exponent created a new business called Vibrant Foods to bring the TRS and East End businesses together.
Dhamecha owner and CEO Pradip Dhamecha said part of the deal included provision to sell a "good selection" of TRS and East End-branded products across its estate.
"We have been in discussions with TRS and their owners, Vibrant Foods, for a period of time and are excited to make this addition to our group," he said.
"We look forward to welcoming both new and existing customers when the depot reopens later in 2021. As we expand our footprint we will continue to build on our reputation for excellent service, competitive pricing and great stock availability. We look forward to working closely with all our customers, suppliers and our loyal colleagues."