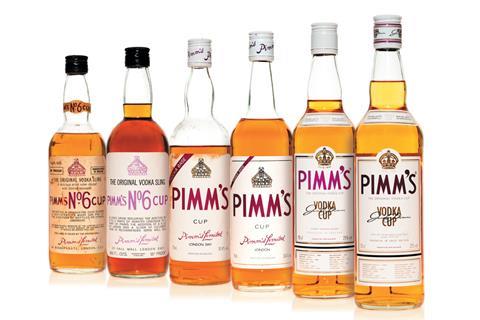 Diageo has drawn the fire of shoppers for 'breaking its promise' not to delist Pimm's No.6 Vodka Cup.
Diageo first delisted the drink in 2014, but reintroduced it to the market after a "hard-fought" campaign by a group called The Real Pimm's Campaign.
At the time, Diageo said it was "overwhelmed by the outpouring of support for Pimm's No. 6 Vodka Cup" after it was flooded with emails, social media posts and letters calling for a comeback.
However the campaign group fired up last month after discovering the drink would disappear from distribution once more after years of declining sales.
Diageo was "breaking its promise to fans of the drink by delisting it and continuing to prioritise sweeter, fruit-based varieties", argued The Real Pimm's campaign.
A spokeswoman for Diageo said sales of the drink over the last few years "have been at such small levels that it is no longer viable to continue this particular variety within the Pimm's portfolio".
Diageo was "grateful to the small group of loyal supporters of No 6 Vodka Cup and hope they will be tempted to try our new Pimm's Sundowner, an exciting new aperitif drink launched this Summer," she added.
However, Real Pimm's campaign co-leader Angus Campbell argued: "Perhaps the low demand is a result of the fact that Pimm's have never promoted No. 6",
"It has always been very hard to buy and of the millions of Pimm's drinkers across the country, only a small proportion even know it existed.
"Instead of listening to the legion of Vodka Cup fans who prefer the drier version, Pimm's continually pushes sweet fruit-based versions that never last longer than a summer due to low take-up."