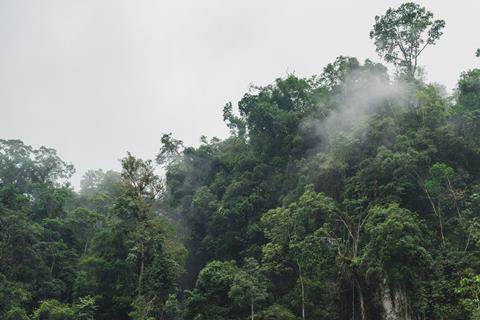 Dove has unveiled plans for a €8.5m forest restoration project.
The Unilever-owned brand has partnered with Conservation International to protect and restore 20,000 hectares of forest in North Sumatra, Indonesia.
Working in collaboration with The Ministry of Environment & Forestry, The Dove Forest Restoration Project will protect more than three million trees, it said.
The five-year initiative will preserve the habitats of endangered species and aim to improve the livelihoods of North Sumatra's 16,000 inhabitants, it added.
It would be one of the biggest conservation efforts launched by a beauty brand to date, Dove claimed.
According to estimates, the Forest Restoration Project will help "capture over 300,000 tonnes of CO2 from the air and avoid the release of over 200,000 tons of CO2e emissions", said Dove.
The plans build on Dove's commitments to achieve a deforestation-free supply chain by 2023 and zero net emissions from its products by 2029.
Dove global VP Alessandro Manfredi said the brand was committed to caring about the planet and what went into its products.
"With this long-term initiative, we extend this care to improving the health of the planet, striving for a more sustainable way of being," he added.
Unilever's president of beauty & personal care Sunny Jain said it would take "meaningful and decisive action" against climate change.
The Dove Forest Restoration project was the first major initiative from Unilever's €1bn Climate & Nature Fund, which it announced last year, Jain added.
"This is also the first step in Unilever's Positive Beauty commitment to help protect and regenerate 1.5 million hectares of land, forests and oceans by 2030," he said.