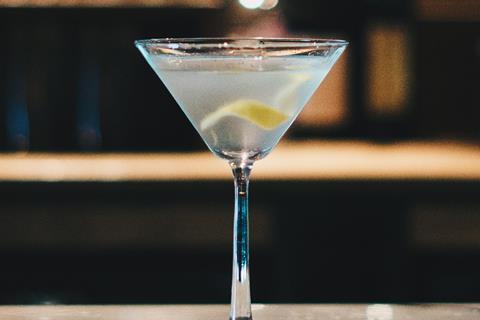 Drinks brands are gearing up to cash in on Dry January with new low & no lines and campaigns.
Almost half of 1,000 shoppers (48%) quizzed in a survey by Perspectus Global in October said they were planning to give up booze for January, with 24% doing so for the first time.
According to Alcohol Change UK, the Dry January movement started with 4,000 people in 2013, and grew to a whopping four million participants in 2020.
Suppliers are preparing to spend big on the low & no category to capitalise on the movement. Bacardi director of grocery Simon Owen revealed major plans to expand its lines, having launched the 0% Martini Vibrante this year.
"We will be supporting Dry January in store and online," he said. "Martini Vibrante is our first step and there will be additional variants in the pipeline and more innovation down the line."
Lucky Saint MD Emma Heal said the non-alcoholic pioneer was anticipating an 850% uplift "via driving visibility and trial".
"For example we'll have countertop units at till in all 200 Majestic stores and an extensive campaign online with our grocery partners," she said. "In the on-trade we'll be doubling our distribution of venues selling Lucky Saint on draught, and sampling 5,000 pints."
Meanwhile Clean Liquor Co, the low-alcohol spirit brand founded by celebrity Spencer Matthews, will splash £2.2m on advertising.
Non-alcoholic beer brand Days' founder Mike Gammell said "while the initial movement (in its infancy) might have been driven by reactions to feeling the all too familiar negative effects of drinking" during the festive period, it was now "starting to be driven by those feeling the positive impact of drinking great tasting products that don't have negative side effects".
Willam Reed – the publisher of The Grocer – has launched an exhibition exclusively for the low and non-alcoholic drinks sector. For more information visit low2nobev.com