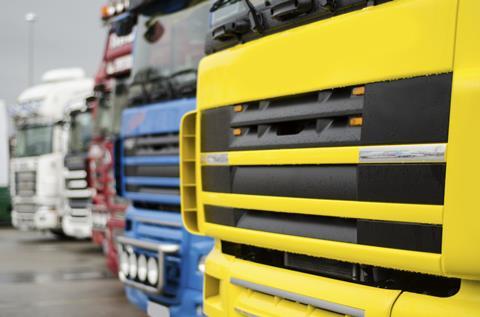 Hospitality supplies for 'Freedom Day' are in jeopardy due to the ongoing HGV driver shortage, Federation of Wholesale Distributors CEO James Bielby has warned.
The acute driver shortage has caused an availability crisis not seen since the first national lockdown in 2020 as wholesalers and suppliers struggle to distribute goods into stores and hospitality venues, according to Bielby.
Bielby told The Grocer the government had prevented a "delivery disaster" by delaying 'Freedom Day' from 21 June until 19 July. However, "it now has one month to avoid an even bigger one", he said.
He added: "The prime minister's got four weeks to find a very large number of delivery drivers to deliver the beers, the wine, the snacks and the barbecue meat by 19 July. He's calling it Terminus Point, but at the moment it's a Terminus Point without a terminus pint."
Unitas MD John Kinney issued a similar warning this week. "The biggest issue facing wholesale is availability," he said. "We have a perfect storm brewing. The weather has been great, the Euros are in full swing, yet in some cases we cannot get beer to our pubs.
"There are a lot of challenges. And it's not just the pubs, it's groceries back onto shelves and into our stores."
The Grocer understands one national wholesaler was forced to refuse all new orders at the weekend as it battled to clear a backlog. This left some commercial customers without stock.
So far the government has refused to implement measures to mitigate the crisis.
The Department for Transport has promised industry leaders a second crisis meeting "early next week", following one held last week, but a date has yet to be confirmed.
The earlier 16 June meeting was described as "frustrating" by food and drink bossses, who said they were accused of "crying wolf" by transport minister Charlotte Vere.