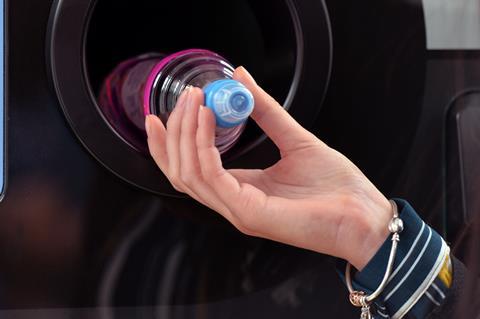 The rollout of a bottle deposit return scheme in Scotland is facing the prospect of another year-long delay, amid continuing concerns over the practicalities of preparing store infrastructure amid the coronavirus pandemic.
Ministers north of the border have launched an independent review into the timeframe for the rollout, with retailers warning it will be impossible to safely pilot test DRS reverse vending machines in stores amid continuing Covid restrictions.
It is the latest blow to supporters of DRS in the rollercoaster history of the proposals.
A similar review, the outcome of which was announced in March last year, led the Scottish government to delay the proposed implementation of DRS, from an original start date of next month to July 2022. This was despite sources telling the government they believed it was highly likely DRS would now face a further delay.
The latest development comes despite a coalition of the UK's major drinks suppliers and supermarkets having come together to launch a new management company that hopes to run a multibillion-pound bottle deposit return scheme across the UK.
The Grocer revealed last month there had been major progress in talks between suppliers, including the likes of Coca-Cola, AG Barr and Britvic, with supermarkets such as Asda and Tesco, aimed at setting up an administrator it is hoped would go on to run a DRS scheme across the UK.
An announcement about the launch of the new scheme administrator had been expected imminently.
However, the latest rethink comes with proposals in England having already been put back until at least 2024. There has also been trepidation among the industry about government plans north and south of the border to impose environmental penalties on companies, including plans for a plastic tax.
A source told The Grocer: "There is not only a great concern about the practicalities of pushing ahead with DRS given the continuing impact of the pandemic, but companies are reluctant to commit to funding a system when they don't know what could be coming down the track in the plastic tax and VTA charges on plastic."
Announcing the latest review in a written answer to a Scottish Parliamentary question, Ben Macpherson, minister for rural affairs and the natural environment at Holyrood said: "Given the significant disruption caused to relevant sectors over the past year, we have decided to commission an independent gateway review to assess the impact of the pandemic on the go-live date for the scheme."
The move came as MPs on the Environmental Audit Committee in Westminster today began an inquiry into the proposed rollout of an English DRS scheme, ahead of a government consultation later in the spring.