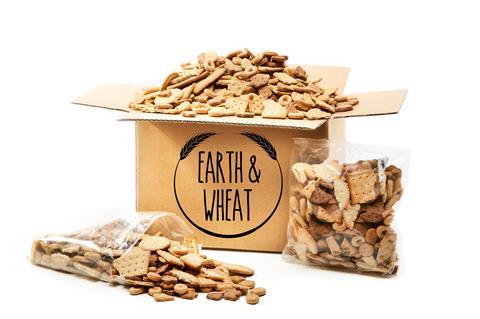 Earth & Wheat, the 'wonky' bread delivery box started by a 20-year-old baker, is to branch out into vegan biscuits.
The business – which was founded by university student and fourth-generation baker at Signature Flatbreads James Eid in March this year – will launch new boxes containing six types of broken sweet and savoury biscuits from 1 November, to mark World Vegan Day.
The 1.8kg boxes will include biscuits such as cookies, gem biscuits, gingerbread, crackers and water biscuits that would have otherwise gone to waste.
These will be any biscuits with imperfections that would stop them from going on sale "such as it will have a wonky shape, an odd pattern, or a crumbled corner", said Eid.
Like its wonky bread boxes, the biscuit boxes will be sold on a weekly, fortnightly, tri-weekly or monthly basis.
They will cost £7.99 including delivery.
Since its launch, Earth & Wheat claims to have saved over 200 tonnes of bread from going to waste through its 'wonky' boxes, of which it sold over 10,000 in its first 12 weeks of trading.
"Around 16% of food wasted is at the point of production and our mission is to end food waste at the production stage before it even reaches the supermarket shelves," said Eid.
"It is this invisible waste that we don't see every day that we want to stop."
The business started off selling surplus bread purely from Signature Flatbreads, but in June announced it was looking to partner with other "environmentally conscious bakeries" that were similarly "interested in reducing their food waste and turning that loss into profit".
This would allow Earth & Wheat to further broaden the range of breads it could offer to shoppers, the company said at the time.