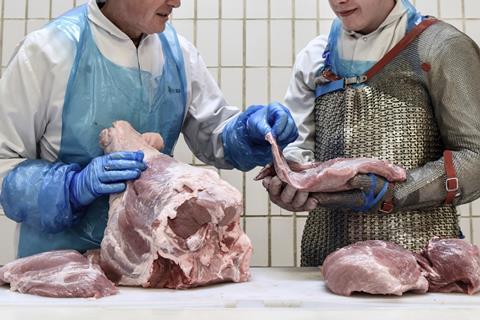 Changes to the education system are needed if the UK is to address labour shortages in the meat processing sector, the Association of Independent Meat Suppliers has said.
AIMS said reform of both the government's Lifetime Skills Guarantee policy and T Levels would be necessary to combat the Brexit and Covid-related lack of labour.
The Lifetime Skills Guarantee, which was launched by education secretary Gavin Williamson in April and forms part of the government's 'Levelling Up' agenda, offers free qualifications to adults without a level three qualification – for example, an A Level.
While the £95m scheme covered around 400 subject areas, AIMS spokesman Tony Goodger said it was "remiss" that "not one of [them]" was for food processing. Indeed, the only food-specific roles were for land-based production.
Meanwhile, with regard to T Levels, he urged that the 'engineering, manufacturing, processing and control' course – which currently has no start date – is introduced to colleges and providers no later than September 2022 and also called for a "food sector-specific" qualification to be offered.
Goodger said AIMS had written to parliamentary undersecretary of state for apprenticeships and skills Gillian Keegan this week to push the government into action.
"Our industry has, for many years, been reliant on labour from the EU. However, a combination of Brexit and the pandemic has seen much of this workforce return to mainland Europe," said Goodger.
"Despite the migration advisory committee's recommendation butchers be included on the shortage occupation list, correspondence we have received from the Home Office has advised us that investment and development of the UK's domestic labour force should take priority. If we are to [do that], we need better support from the government than that which is currently on offer."
The Department for Education has been approached for comment.