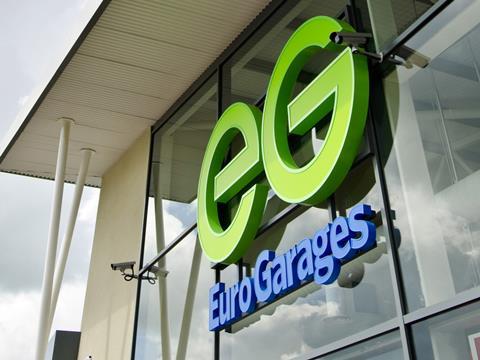 EG Group has expanded its presence in Germany with a €485m acquisition of 285 petrol station forecourts.
The group, owned by the Issa brothers and PE house TDR Capital, made significant inroads to the German market in 2017 after agreeing to buy 1,000 Esso service stations from ExxonMobil and converting the sites to its branded wholesaler model.
EG today announced it had entered into a binding agreement to acquire a network of 285 petrol station forecourts in Southern Germany from OMV Deutschland. The OMV sites are primarily in the Bavaria and Baden-Württemberg regions.
As part of the agreement EG will inherit existing fuel supply agreements from OMV.
Zuber Issa said the deal was an exciting opportunity to expand EG Group's footprint in Germany, where it sees significant growth potential.
"We look forward to integrating the business into our broader portfolio and further strengthening it through our expertise in grocery and merchandise and foodservice."
Mohsin Issa added: "The OMV team that will join the EG family have done an outstanding job of positioning the portfolio for success. The business delivers fuel throughput of approximately 1 billion litres per annum and has a loyal customer base.
"The supply agreements we will inherit are extremely competitive and alongside the continuation of OMV fuel card acceptance, provide a solid foundation on which we can continue to build."
The transaction is expected to close in 2021, subject to regulatory approvals.
In October, the Issa Brothers and TDR pulled off a surprise victory in the race to buy a majority stake in Asda for £6.8bn.
Last month, EG continued its buying spree in the US with the acquisition of Schrader Oil in Colorado.
The group now controls 1,700 stores across the US, operating in 33 states, with merchandise sales worth more than $3bn a year.
Founded in 2001 by the Issa family with just one petrol station, Blackburn-headquartered EG Group now runs more than 6,000 sites across Europe, the US and Australia, employing more than 55,000 staff.