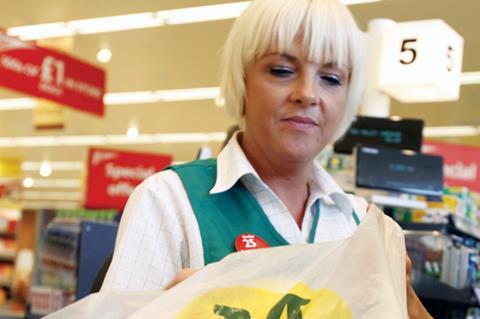 The legal battle for supermarket shopfloor workers to receive equal pay to warehouse staff has passed another hurdle with an employment tribunal ruling against Morrisons.
The employment tribunal ruled shopfloor workers can be compared to distribution centre staff in their claim for equal pay.
It is the same decision the Supreme Court reached against Asda in March this year, backing a 2016 employment tribunal ruling.
Both decisions pave the way for further hearings to consider whether there are reasons other than sex discrimination for warehouse workers, most of whom are male, being paid more than shopfloor workers, most of whom are female.
Collectively, major supermarkets are facing over 40,000 equal pay claims according law firm Roscoe Reid, which represented Morrisons shopfloor workers at the tribunal hearing. The combined value of the claims against Morrisons alone could top £100m, the law firm said.
Morrisons argued retail workers cannot be compared to warehouse workers because each distribution centre has individual, collectively bargained terms and conditions, influenced by individual geographical differences at each site.
The supermarket argued this meant employment terms of DC workers were not common across all sites, so retail workers could be compared to them as a group.
However, Leeds Employment Tribunal found it would be against the "fundamental principle of equal pay" if the employer could avoid equal pay obligations by using collective bargaining.
The tribunal also considered whether the terms at the various distribution centres were "broadly similar". Employment Judge Davies found they were, noting: "Their broad similarity is elucidated by contrast with the retail terms, which do not have, for example, any entitlement at all to paid overtime, paid breaks or unsocial hours premiums. The basic rates of logistics pay are all within 27p of each other and all more than £1 higher than the basic retail rate."
"We are hugely encouraged by this decision which, following the Supreme Court's ruling in the Asda case, gives hope to thousands of mostly female workers who have been unfairly underpaid by their employer," said Roscoe Reid partner and group litigation specialist Ellie Pinnells.
"As Employment Judge Davies noted: 'Responsibility for any inequality and for putting it right, remains with the Board.' I would urge the Board of Morrisons, and any party interested in a takeover of Morrisons, to put right a wrong that has persisted since the Equal Pay Act 1974.
"While this is just the first stage in a lengthy process, our claimants can feel reassured that the tribunal has recognised and validated this crucial part of their claims."
A Morrisons spokeswoman said: "The decision does not decide if retail and logistics roles are of equal value. Morrisons pays a fair day's wage for a fair day's work and will continue to fully defend these proceedings."
The supermarket argues retail and logistics roles are fundamentally different and operate in very different environments, and the latest ruling does not indicate merit in the claims.