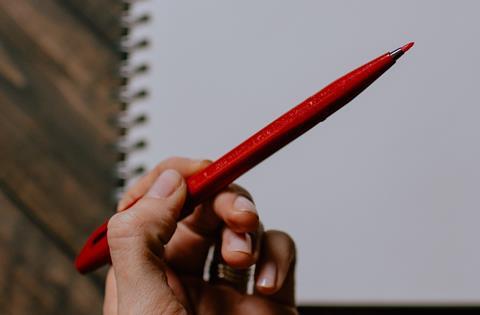 EU countries are each insisting on different paperwork requirements for British goods entering the single market, with issues such as wrong ink colours causing delays.
It means businesses are having to learn country-specific form-filling methods. "All have different views about filling in forms – which boxes must be filled, what colour ink," said one senior industry source, with forms filled out in red ink rejected in some countries but permitted in others, The Grocer understands. "That's a barrier, and it's getting worse."
The issues have contributed towards businesses opting out of trade with Europe for the time being. The Road Haulage Association said this week that 65% of trucks crossing the Channel into Europe were empty because of concerns over paperwork, almost four times the normal level.
Jonathan Kittow, director at Simply Supply Chain, said the interpretations had emerged because "there is no standard. It's down to each individual customs authority as to how they interpret the legislation."
He added: "Every single one of the 27 countries in the EU now has the right to interpret it differently… and we're finding more and more examples of different countries requiring different levels of documentation and support."
It comes as checks on animal-based foods into Northern Ireland were suspended this week after a local council reported an "upsurge in sinister and menacing behaviour" due to the Northern Ireland protocol.
The protocol is a considerable issue for supermarkets and food businesses, as well as a source of tension among loyalist communities. Michael Gove wrote to the EU this week demanding an extension to the current grace periods until 2023, otherwise the UK would "consider using all instruments at its disposal".
The UK and the EU later released a joint statement stating they would work "intensively" to address the concerns, though Ireland's foreign affairs minister Simon Coveney later said: "We need to be truthful with everybody – the protocol is not going to be scrapped."