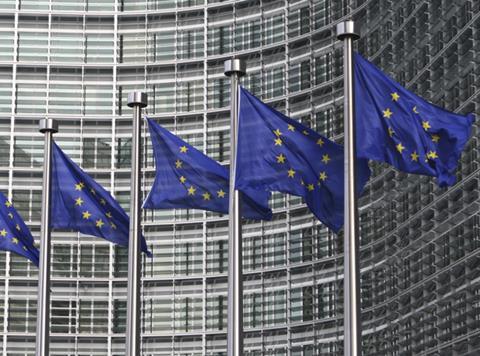 British food businesses will no longer have to provide 'Meursing codes' when exporting manufactured goods to the EU in a major reduction of post-Brexit red tape.
The EU commission confirmed in a private note to the FDF last week that import declarations "should not require the declaration of Meursing additional codes", although the move has yet to be confirmed publicly.
Dominic Goudie, head of international trade at the FDF, said the removal was "a very big win" for the industry, and he was now urging the Commission to confirm the change publicly. A shipment was held in Rotterdam this week because of continued requests for Meursing codes from border officials despite the new policy.
Meursing codes are one of the most onerous pieces of red tape governing exports to the EU. The requirement demands exporters of manufactured foods such as biscuits, pizzas and confectionery calculate which code applies to their product based on the exact percentages of ingredients in order to deduce the payable tariff.
The system is notoriously complex, however, with 504 possible recipes for each of the 27 products covered, resulting in a total of 13,608 different codes.
The scheme's complexity is widely considered to be a non-tariff barrier to trade, deterring businesses who must carry out expensive lab testing prior to export to discover the exact composition of their goods.
Now that the UK has tariff-free access to EU markets under the trade agreement, it makes sense the EU has removed it, says James Kane, associate at the Institute for Government.
Meursing codes have a "purely protectionist objective" he explained, but "given that the EU has given up on that prospect under the trade and co-operation agreement, presumably the idea is that it makes sense to drop the extra protection provided by the Meursing table as well".
The removal could also provide Brussels with a means of retaliation against the UK which would sit outside the framework agreed in the trade deal, added Kane. "Since it is purely a unilateral measure, they're not required to do it by the agreement, the change can also be withdrawn at a later date."
Meursing codes have already caused disruption in the initial weeks of the year, particularly in the Republic of Ireland where there is a high volume of food arriving from GB. Supermarkets have been requesting the codes from suppliers "often without a full understanding of Meursing codes", said Goudie, meaning suppliers were sometimes having to provide the information when it wasn't even applicable for their product.
This included one business which almost spent £20k on lab testing to scientifically assess their product before realising Meursing codes did not in fact apply, he added.