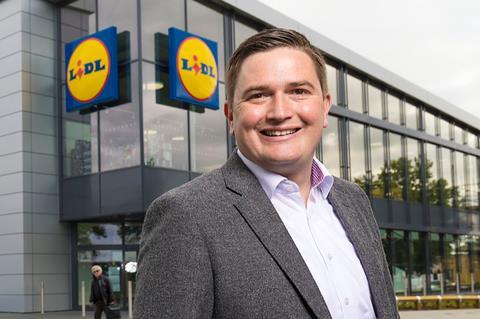 The UK's EU trade deal is not frictionless, and Lidl GB has avoided import disruption thanks to its own thorough preparations, the business's CEO has said.
Christian Härtnagel also credited the continuing flow of goods into the country to a "pragmatic" approach by the UK government, but said he was concerned over what could happen in July, when stricter controls on goods entering the UK were set to be imposed.
Speaking as Lidl GB revealed its annual results yesterday, Härtnagel told The Grocer: "You don't see any disruption inbound, from EU to UK, for two mean reasons: A – fantastic teams in-house here, customs brokers who are working flat out, because one thing is for sure, this is not a frictionless and barrier-free deal. There are frictions and barriers and paperwork required that wasn't required before, but the goods are flowing.
"The second aspect is a very pragmatic approach from the British government to these things. We're really watching this carefully, how this might change in April or July, when the border checks will be ramped up."
Lidl was not seeing the same pragmatism at the French border on exports to the EU, he said.
"On the export sides, that's a very small part of our business, but of course we are exporting with our suppliers, cheese and whisky mainly, into other countries across Europe.
"We don't see the same pragmatic approach on the French border, but nothing that stops goods from flowing. Yes, a little bit of extra paperwork needed here, a couple of hours delay there, but nothing really fundamental."
The Grocer revealed two years ago that Lidl GB had created a new customs department responsible for ensuring imported products still reached UK shelves after Brexit.
Härtnagel said yesterday: "We've prepared for this since 2016. We are used to these kinds of processes because we obviously have a precedent in Serbia, in the US, in Switzerland.
"So, it's no news to us as a business how you deal with border and customs checks. We are very well prepared."
The results were revealed in the first full-year separate accounts for Lidl's GB operation, following a reorganisation of registered companies. The accounts reported a £13.6m loss in the year ending 29 February 2020, as £654m was invested in growth, including 51 new stores and additional warehouse facilities.