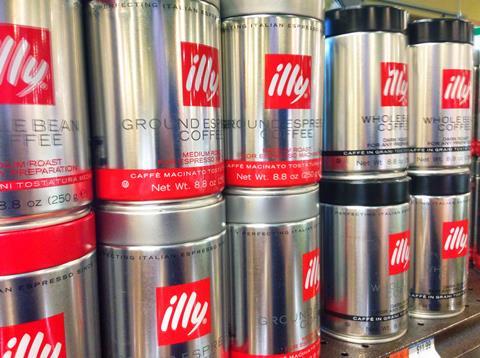 Specialist distributor Euro Food Brands has posted double-digit annual growth despite the demerger of its UK Illycaffè Italian coffee business as demand for its global brands soared during the pandemic.
The UK distributor of Hershey's and Reese's, Barilla pasta and Campbell's Soup saw revenue grow to £220.8m in the 18 months to 30 September, up from £137m in the previous 12-month period.
That translated to annual growth of 10.4% in the 12 months to 30 September and underlying growth of 23.6%, taking into account the sale of its Illycaffè foodservice arm in July 2019, which had been worth £14.7m.
The group said revenue growth had been delivered by its broad customer base and strong demand despite the Covid-19 pandemic and Brexit trade agreement.
However, profit and margins were diluted by pressure on its value chain, notably increased costs of freight and shipping over the past 12 months, as well as the impact of Brexit on the strength of the pound.
These cost pressures had been partially recovered from the retailers, the company said, but the negotiations "can take longer than expected".
Operating profit before gains or losses on financial instruments was £1.8m for the 18 month period, down from £2m in the previous 12 months.
Euro Food Brand's CEO and founder, Stephen Barlow commented: "These results show that despite a hugely challenging business environment our performance has remained strong, and we've managed to partially mitigate the impact of both the pandemic and Brexit on our costs.
"We have been tactical in our portfolio investment and in our management and sales infrastructure, which means we have remained lean and profitable during a challenging period. The acquisition of The Food Doctor brand in July 2020 is an example of our strategic focus toward new formats and customer experiences."
He said 2021 was expected to be a "positive" year, with strong prospects for organic growth from existing brands and signing up new brands to its portfolio.
"We are focused on margin improvement through various initiatives, and prudent investments continue to gain traction. In addition, we will focus on uncovering further new branded partner opportunities and delivering the results that create customer and supplier value," he said.
Euro Food Brands acquired 'positive nutrition' brand The Food Doctor from the William Jackson Food Group in July 2020.