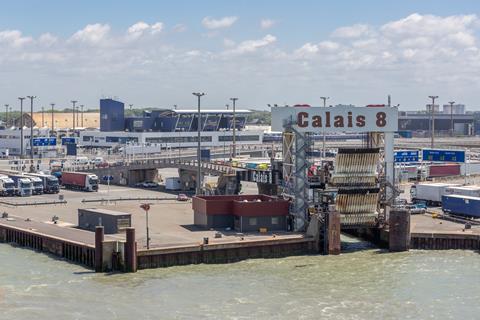 Food groups have warned exports to the EU remain "glacially slow" a month after the UK left the EU, with many smaller businesses opting out of sending goods to Europe altogether.
Since 1 January, companies have been laden with new costs and bureaucracy such as customs, VAT, and additional transport fees. Health certificates required for meat and dairy are proving particularly burdensome, with vets charging up to £200 per load.
But while most larger businesses are finding ways to adjust to the new costs, some smaller companies are finding them to be insurmountable.
"Smaller businesses are realising that for small orders it just isn't worth it. They're not even trying," said Nick Allen, CEO of the BMPA. "The costs it's adding on is making [EU] customers turn around and say: 'actually no, we'll go get it somewhere else'. It's then only justified on bigger orders. The smaller ones are disappearing."
Poultry is among the worst affected, with sales to the EU down to 20% of those in January last year, the British Poultry Council said this week.
Shane Brennan, CEO of the Cold Chain Federation, claimed "people are genuinely quite shocked by how low the trade volumes are moving both ways".
Defra officials told a meeting of industry leaders this week that around 250 health certificates a day were being issued for EU exports, and a further 75 for other markets. A total of 9,000 have been signed so far this month, a Defra spokeswoman confirmed.
The figures alarmed some of those listening who claimed it highlighted the scale of the drop in trade. Defra secretary George Eustice said in September that 300,000 certificates would be needed each year. "That's roughly 1,000 a day," said one industry source. "So if they're only issuing about 250, that's telling a story."
A Defra spokeswoman said: "We are working hard to increase the number of official certifiers, and we have doubled the number of Official Veterinarians qualified to sign EHCs for animal products since 2019. We are also providing funding for surge capacity veterinarians as short-term support if it is required."