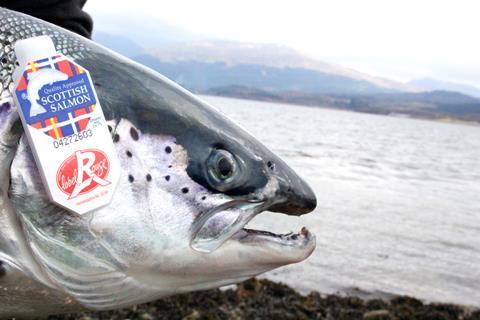 The government has announced an extension to its £23m support fund for seafood businesses affected by Brexit but the industry has once again criticised the package for not going far enough.
The 'Seafood Disruption Support Scheme' – which opened for applications earlier this month – was aimed at seafood exporters that had incurred financial losses owing to Brexit border disruption.
Upon its launch, it was criticised for failing to include companies that had stopped trying to export to European customers, as well as small boat fishermen who did not directly export their catch. The speed of its implementation also attracted criticism.
On Sunday (21 February), Defra announced the eligibility criteria for the fund would be expanded to include the latter, with UK catching vessels that are under 40 metres long and shellfish aquaculture businesses now included.
Defra secretary George Eustice said the move would "ensure many more businesses can benefit from government support" and said the UK government would "continue to ensure we are listening to our fishing and seafood industry".
However, a senior industry source criticised the government for failing to extend the funding to other key sectors.
"Crucially, it's not going to be covering the processing sector. They're still out there with no help at all," they told The Grocer.
British processors of seafood destined for domestic and foreign hospitality markets have been hit in recent weeks after a number of British flagged boats began to land their catches in Denmark to avoid Brexit disruption.
While the industry figure said they were still assessing the extended criteria, they added that it was their belief the funding also would not cover any extra businesses.
It also remains unclear whether the funding now extends to those who stopped delivering to the EU or have seen orders dry up due to the export crisis.
The news comes after the Scottish Salmon Producers Organisation revealed some of the impacts of Brexit disruption on its members in evidence submitted to a parliamentary inquiry into issues faced by meat and fish exporters in recent weeks.
SSPO stated delays caused by Brexit-related problems – such as complex paperwork, IT system failures and inconsistency at border control posts – had resulted in reputational damage to the Scottish salmon industry and a reduction in prices, as premiums are tied to the freshness of consignments.
"We continue to call on the UK government to do everything within its power to minimise bureaucracy and non-tariff barriers with the aim of securing an acceptable new normal of day one for day two delivery and a streamlined system to deal with additional bureaucracy for UK-EU trade arising from EU exit," said the trade body's CEO Tavish Scott.
Scott also reiterated calls for the government to negotiate a grace period on exports with the EU.