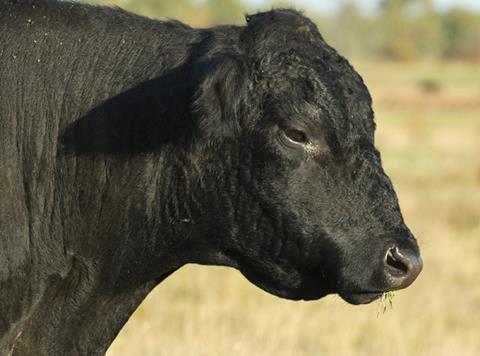 A group of West Country-based beef farmers have partnered to launch an alternative cattle grading system, which promises to improve meat quality, traceability and transparency for the consumer.
Described as a "new way of measuring and grading beef quality", the Good Beef Index works by feeding pre-slaughter production data and information on eating quality and environmental data into an online scoring system – which will then be accessible for customers and consumers via a QR code.
It also measured meat texture and tenderness – whilst the animal was still alive – by using ultrasound scanning to measure the size of the eye muscle in the loin of the animal, the degree of back fat levels and the percentage of intramuscular fat, which denotes the level of marbling fat in the loin.
The index had already signed up more than 120 farmers and was being trialled by three pilot farms who sold their meat direct to consumer, said co-founder Ed Nancekivell. It was also in discussions with Whole Foods Market and another major retailer about adopting the scheme, he added.
Nancekivell said the Good Beef Index could "revolutionise the way we classify our finished quality cattle for the future".
By taking "a holistic view of beef quality, scoring on efficient production, on the finest eating quality and on key environmental quality factors", it was also a significant improvement on the industry standard EUROP grading system currently used by the sector, he claimed.
Established in 1981, that system had become "outdated" he added, and while able to measure meat yield and fat class, it was unable to measure elements that differentiated premium from standard beef.
"As a result, farmers are paid an average price for quality beef and the consumer may be paying a premium price for average beef," he said.
Farmers were also not being rewarded for the eating quality of grass-fed beef, he suggested, while its content of omega-3 and omega-6 fats were not being measured.
This "good beef" was also unfairly presented as a threat to human health and a major cause of carbon emissions, Nancekivell said, adding a major objective of the Good Beef Index project was "to address these issues and to place grassland and forage at the helm of how we grow and finish our cattle".
He added: "With the exit of the European Union, we need to grow our premium beef export market and we need to have a consumer-focused grading system that can be easily understood and be able to compete with those grading systems of the US, Japan and the Australians."