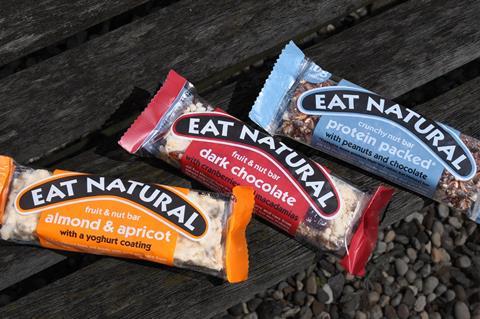 Ferrero has agreed to buy cereal brand Eat Natural.
In a move that will take the confectionery giant into the healthier snacking category for the first time, Ferrero has snapped up the cereal bars, muesli and granola brand for an undisclosed sum.
Ferrero said it planned "to maintain and further build Eat Natural's strong brand authenticity, while supporting the company with distribution and expansion to new markets and category segments opportunities".
Under Ferrero's ownership, Eat Natural will continue to produce at its facility in Halstead, with its entire staff – including management – set to be retained.
The brand was "an excellent strategic fit for the Ferrero Group as we continue to expand our overall footprint and product offerings into the healthier snacking market segment", said Ferrero executive chairman Giovanni Ferrero.
"Eat Natural are a family-orientated company who share a number of the same values as us, and like us care deeply for our consumers, the environment and the communities in which we operate."
The deal is expected to close over the coming months. Eat Natural was advised on the sale by firm Houlihan Lokey.
The two businesses had "many shared ethics and both have a vision to make healthier snacking available for everyone. Like us, they pride themselves on a commitment to ingredients, taste and storytelling". added Eat Natural co-founder Praveen Vijh.
It comes as sales of Eat Natural's cereals have grown significantly in the supermarkets this year, rising £1.2m to £4.1m over the 52 weeks to 5 September 2020 [Nielsen].
It's the latest high-profile acquisition from Ferrero this year – it swooped for Fox's in October, splashing out £246m on the biscuit brand.