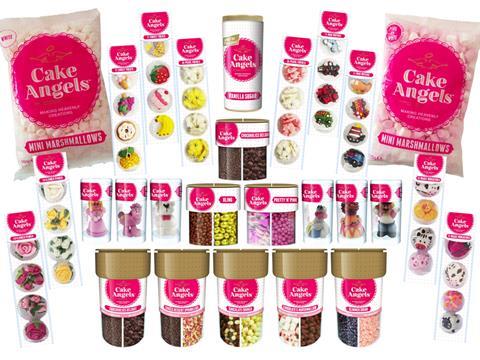 Fiddes Payne has returned to growth as its range of home baking kits, pulses pouches and cake decoration products appealed to locked-down shoppers this year.
The business, which owns the Cake Angels and Full of Goodness brands and sells Jamie Oliver, Disney and plant-based brand Bosh under licence, stocked up on key ingredients and ramped up production before the crisis hit the UK in March after seeing the outbreak hit European countries.
"All customer orders were fulfilled when most competitors faced significant supply interruption," said the latest accounts filed at Companies House.
CEO Norman Brodie told The Grocer the business was able to step in to plug gaps on supermarket shelves as shoppers stockpiled rice and pulses. "As far back as early February we were monitoring the developing Covid-19 situation as it began to hit Europe."
"The judgements we made to buy in selected componentry and additional stocks were based on observations in other markets, discussions with our contacts in those markets at a customer, distributor and supplier level, and real-time observations in stores here in the UK.
"There is no substitute for speaking to people on the ground and it was these insights and some scenario modelling around what was likely to happen next that gave us the confidence to act and act fast."
Revenues increased 3.7% to £11.3m in the year ended 30 June 2020, halting four years of declining sales.
Operating losses also shortened to £300k, compared with £900k in the prior year, as margins expanded and costs were kept under
Brodie, who was hired in 2016 to turnaround the struggling business, expects the group to return to profitability next year as momentum gathered during the pandemic continued throughout 2020.
As part of the restructuring plan, Brodie has cut back SKUs at the company that had been heavily commoditised, such as marshmallows and 2D cake decoration, to focus more on the brands and the third-party products.