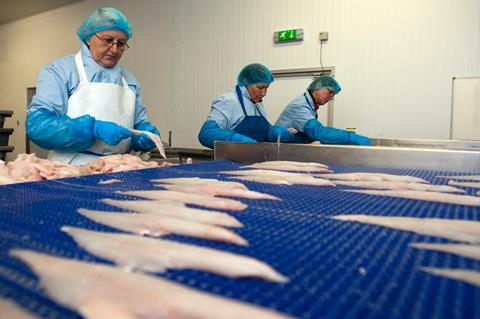 Seafood firms will need extra government funding to remain afloat as the sector continues to battle post-Brexit chaos, industry figures have warned MPs.
Speaking in front of the Environment, Food and Rural Affairs Committee yesterday (2 March), representatives from trade bodies and business also called for government to urgently open dialogue with the EU to resolve the border crisis.
Seafood Scotland's CEO Donna Fordyce told the Committee "companies can't see a future" as firms exporting seafood to the EU were facing extra costs of up to £500k a year relating to the paperwork alone.
Fordyce warned that not only did the supply chain not have the profitability to absorb these costs, but that businesses faced losing out to other markets due to the reputational damage caused by deliveries taking up to 39 hours to reach customers, compared to an average of 22 hours pre-Brexit.
"Customers are finding other supply chains. [For example] the Norwegians are all over salmon. And this will be a long-term loss. How do we regain these markets? Their trust? And the price we received for the product? Quality and freshness isn't perceived to be there because [product's arriving late]," she said.
Fordyce called on government to provide extra short-term funding, particularly for processors which had thus far been missed out by the government's £23m compensation scheme.
This call was echoed by co-CEO of Shellfish Association of Great Britain, Sarah Horsfall, who told MPs that running a profitable business was "impossible at the moment."
Horsfall also said figures within the shellfish sector had criticised the £23m support scheme for "compensating the incompetent" as the money had gone to businesses which had not prepared for post-Brexit measures as much as businesses that had.
While suggesting most export "teething issues" had been resolved, fishing firm Waterdance's senior manager of fisheries & quota, Martin Youell, warned "at least 80%" of systemic issues remained in place, with the paper-based system being a particular source of difficulty for firms.
Youell urged the government to open up talks at the "highest political level" to negotiate the digitalisation of the system.
"It must be in the UK government's interest and the EU Commission's and member states' interests to have an efficient system," he said, pointing to the example of Iceland, which has a more streamlined customs system with the EU.