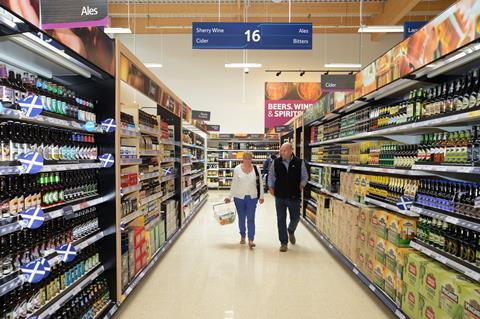 Suppliers are on a collision course with supermarkets amid fears they face the biggest rise in costs since the world food price crisis of 2007, according to an exclusive poll for The Grocer.
More than 80 suppliers, ranging from small companies to major fmcg giants, responded to the survey conducted by The Retail Mind.
Almost 40% of suppliers said they expected costs to rise by more than 7% this year, with more than 15% expecting increases into double-digit figures.
A further 40% said they expected costs rises of between 4%-6%.
Increases in commodity prices were cited by 47% of respondents as the biggest driver but a further 16% blamed increased costs because of Brexit. Fifteen per cent said it was caused by increases in supply chain costs, including the ongoing HGV driver shortages.
Meanwhile, two-thirds of the suppliers said they had already been to retailers with costs increases in the past 12 months, highlighting how the crisis has recently worsened despite coronavirus restrictions easing.
Of those, 60% said they had achieved the costs rises they needed. Thirty-three per cent said they got some of what they needed and 7% reported they failed to agree costs rises.
"Supermarket buyers will not know what's hit them this year," said The Retail Mind founder Ged Futter.
"The industry hasn't seen these sorts of numbers since 2007.
"The big danger is that suppliers will have no option other than to start stopping the trucks, in which case it's only a matter of time before this leads to shortages and empty shelves."
Retailers have so far shown no sign of letting up on their ongoing price war, which has seen all of the big four and the discounters engaged in a battle on 'everyday low prices'.
Last week Tesco CEO Ken Murphy said that while inflation was a "fact of life", he was confident Tesco would be able to keep down prices and it had achieved deflation in the first quarter.
Derya Guvenc, associate director of strategic insights at Kantar, said: "While largely led by a return to promotional activity, grocery inflation is currently negative, so a small rise in prices could be a sign of normalisation for some products.
"The level of change will ultimately depend on different categories and their respective sourcing structures, whether from domestic or international suppliers. Increases could also be short lived if supply chain efficiencies are restored over the longer term.
"Retailers are leaning towards an everyday low pricing strategy rather than offering multibuy deals, so we could see some absorption of higher supply chain costs by the grocers to maintain competitiveness."