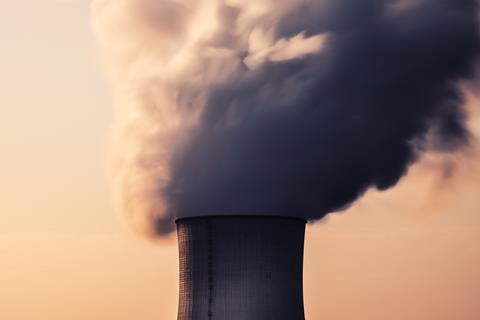 Food and drink companies are being called on to step up action to slash their CO2 usage, despite hitting a target to more than halve emissions five years earlier than planned.
The FDF today released a midway progress report on its flagship sustainability strategy Ambition 2025, which launched in 2016 and also set out new targets it said "better reflected" current UK and international goals.
A "cornerstone" of the plan was to achieve an absolute reduction in CO2 emissions by 2025, though that was set against a 1990 baseline. A new target has now been set at a 60% reduction by 2025.
However, the federation said it hoped the new target would be superseded by new industry-wide moves formulated alongside other food and drink bodies and government bodies – including Wrap and the Department for Business, Energy & Industrial Strategy (BEIS) – which could accelerate progress towards the government's ambition of the sector's decarbonisation to net zero by 2050.
BEIS is expected to launch an industrial decarbonisation strategy in the spring, with the FDF developing a new roadmap to net zero to be published ahead of the COP26 summit in Glasgow later this year.
The report said progress on CO2 reduction to date had been driven by factors such as fuel switching, industry rationalisation and investment in new energy-efficient equipment and low-carbon technology.
Today's report also shows that from 2007 to 2019, FDF members reduced their absolute water consumption by more than one third (41.5%) and the amount of water consumed per tonne of product was also reduced by almost 45%.
It also highlights the role companies have played in reducing food waste and plastic.
"It's incredible that we are halfway to reaching the end of this project in 2025 and we are seeing our members fully achieve some of the targets we set out in 2016," said FDF chief scientific officer Helen Munday.
"Despite the difficult year the industry has faced, sustainability and environmental initiatives have remained at the forefront of our agenda and this is clearly seen in the progress being made.
"We of course know there is more to achieve which is why we undertook the mid-term review work, and can now present fresh, forward-thinking targets which we know our members are keen to embrace."
Environment secretary Rebecca Pow said: "The food and drink sector's commitment shows it is leading British business to greater levels of sustainability.
"It's great to see progress made already and I look forward to seeing the industry take further steps in the months and years ahead."