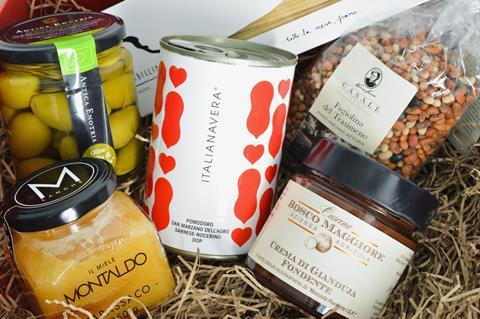 Food and drink companies are running out of stock as hauliers refuse to enter the UK due to post-Brexit bureaucracy.
Drivers have been reluctant to enter the UK since last year when delays at the cross-Channel border and a fall in British exports suddenly made the journey less profitable.
This has worsened since the UK left the EU, with more hauliers now abandoning travel to the UK due to a lack of clarity over the new trading relationship.
While the UK has a grace period for checks on imports from the EU until later in the year, some hauliers said they were still required to complete export declarations in order to leave their country of origin.
James Dawson, founder of Tea Plus Drinks, a vitamin-infused tea supplier, said five hauliers it typically worked with had all turned down requests to bring pallets across from Germany. With demand for its products soaring in the UK, this has meant some lines are "constantly out of stock", added Dawson.
"Instead of really growing and exploding in the market, we're constantly fighting fires with stock because lead times are bigger, there's issues with hauliers, and issues with customs."
The company plans to hold larger stock reserves to mitigate the impacts. However, Dawson said the move would damage the company's cashflow and profitability as a result. "We'll get to a point where we're over ordering and so we'll be sitting on a loss. But we don't feel like we have a choice at the minute."
The Red Beetle, an importer of high-end Italian produce, has similarly struggled to find hauliers to bring small loads of produce across to the UK. "My Italian hauliers simply stopped because they don't have a clear idea of the procedures for exporting," said founder Deborah Parietti.
While the UK is not enforcing import checks until later in the year, hauliers told Parietti they still needed to submit export declarations for each product line before leaving Italy.
Each declaration can cost around £30, meaning the cost of transporting a mixed load to the UK had roughly doubled, said Parietti. She said she doubted whether the costs could be passed on to shoppers.
"If you send an expensive pair of shoes then maybe it's something that you can include in your prices. But when you sell tea or cookies, you can't really expect businesses to include a £30 charge."
The Red Beetle has also encountered problems with Italian producers who are themselves struggling to get to grips with the new post-Brexit regime. "Some of them just don't have a clue on what they need to do to export to different countries," said Parietti. "For example, I mention commodity codes and they don't know what it means. Their invoices are not ready to be taken across customs. It's a bit of a learning curve."
While committed to the future of the business, Parietti said the hardest part was navigating the various sources of information to try and find a way through the new complexity. "There's a level of uncertainty that no one has ever been able to explain completely for me," she said. "To be honest, I feel it would probably be easier to close down and go do something else."