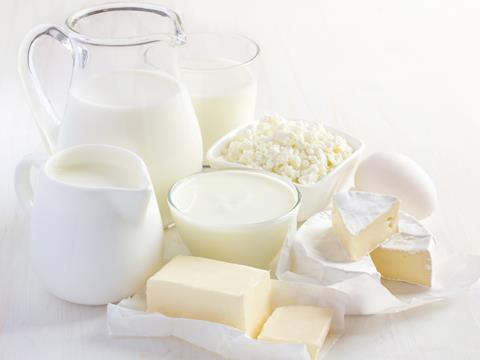 The combination of Brexit and coronavirus led to a "disastrous" fall in exports to the EU in the first quarter of 2021, with sales crashing by more than £2bn versus the same period in 2019, according to the FDF.
Such has been the collapse in sales to the continent since Brexit that exports of food and drink to non-EU markets topped those to the EU for the first time since the FDF began collecting figures, its new report shows.
EU sales fell by 47% compared with Q1 2020, with the FDF blaming the ongoing impacts of Covid-19 and changes in the UK's trading relationships because of Brexit.
Sales to non-EU nations accounted for 55% of all UK food and drink exports, while exports to nearly all EU member states fell significantly.
Exports to Ireland were down by two thirds versus the first quarter of 2020, while sales to Germany, Spain and Italy all declined by more than half, year on year.
All of the UK's top 10 products exported to the UK suffered a significant drop in value from 2019 to 2021, with whisky dropping 32.3%, chocolate 36.9% and lamb and mutton 14.3%.
Dairy products have been most severely affected, the FDF said. When compared with 2020, exports of milk and cream to the EU have fallen by more than 90%, and exports of cheese by two thirds in the same period.
However, exports to East Asia have returned to strong growth. In Q1 2021, exports to China (+28.2%), Hong Kong (+3.7%), Japan (+6.2%) and South Korea (+18.5%) were all up year on year.
However, industry leaders said the report showed fears over the impact of trade barriers had been realised.
"The loss of £2bn of exports to the EU is a disaster for our industry, and is a very clear indication of the scale of losses that UK manufacturers face in the longer-term due to new trade barriers with the EU," said FDF head of international trade Dominic Goudie.
"We set out a plan to mitigate these impacts by boosting support for exporters, and this was backed by the Trade and Agriculture Commission. The Government must stop prevaricating and get behind these proposals to help exporters that have been shut out of trading with the EU."