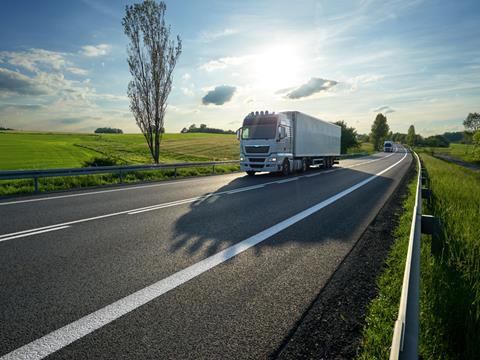 Food exports to the EU partially recovered in February after a dramatic fall in January following Brexit.
HMRC figures show food and drink exports to the EU were down by 26% in February compared with the same month last year, falling from £980m in 2020 to £722m this year. While a significant fall, it remains an improvement on January's trade.
Fish and shellfish, one of the worst-hit sectors in January, was down by 25%, costing the industry more than £20m. It remains the worst hit agri-food sector across the first two months of the year, down 54%. Meat exports, meanwhile, fell 43% in February from £99m to £56m.
While the fall has coincided with the end of the transition period for the UK's departure from the EU, the Office for National Statistics said it was still to early to determine the extent to which the falls could be directly attributed to Brexit.
While the additional paperwork and higher transport costs were the biggest challenges facing British traders, it said the figures also likely reflected stockpiling at the end of last year, as well as the impact of the pandemic and reduced demand due to recession.
"It is too soon to be able to assess to what extent recent trading patterns are short-term or reflect more lasting structural changes," it concluded.
Mark Lynch, partner at Oghma Partners, said the figures showed "the food industry is learning how to cope with the barriers created by Brexit." He added however that for SMEs, the challenges of exporting small quantities of product "remain systemic".
David Henig, UK director at the European Centre for International Political Economy, said the trade figures would be dominated by large producers and therefore did not necessarily reflect "the likely greater struggles of smaller exporters".
Many UK businesses have been unable to export at all since the start of the year due to a lack of available transport options for small loads. One honey exporter told The Grocer last month it faced closure within weeks unless a solution could be found.
The lack of border controls for food and drink entering Great Britain from the EU has meant imports were less affected in the initial months of the year, with imports from the EU down by 12%.